From Trainer to CEO: How Barry's Bootcamp Plans To Get Even Bigger
Barry's Bootcamp, a boutique fitness brand, is about to sprint full-speed ahead this year under new leadership and with the backing of an investment from North Castle, a private equity firm.
"We are going to open in two new cities in the U.S. this year as well as 8 to 10 stores slated to open around the world. And, the growth will continue exponentially every year after that," says Joey Gonzalez, who was named CEO of Barry's Bootcamp last summer.
The chain, which originated in Los Angeles in 1998, has grown to 21 studios around the world, but is just now accelerating their expansion plans.
"It was not until we met [with] North Castle that we really felt comfortable moving forward. This is actually the first investment relationship we ever had," adds Gonzalez. "So, now as a package, we have filled all the holes and have the perfect formula to move forward and scale out in a really thoughtful way."
Gonzalez, who started out as a trainer, then became a store manager, and has worn many different hats over the years, finally worked his way up to the top spot.
"I still teach and spend time behind the desk. My staff loves when I'm answering the phone. I like to stay really dialed in," he laughs. "But I think what I have enjoyed most is putting all these new players into place and helping everyone work together and understand the culture of Barry's to get us to where we're going in a much quicker speed."
This year, Gonzalez hired a new CFO and Senior VP of Real Estate to help grow the international brand.
"It was a family-run business before, so a lot of what we did was from the heart and I think there's a nice combination of heart and mind going on now."
Barry's, which offers 60 minute pay-per class high intensity workouts has been coined "The Best Workout in the World" and is adored by its celebrity clientele including Kim Kardashian, Katie Holmes, and Jessica Biel, to name a few.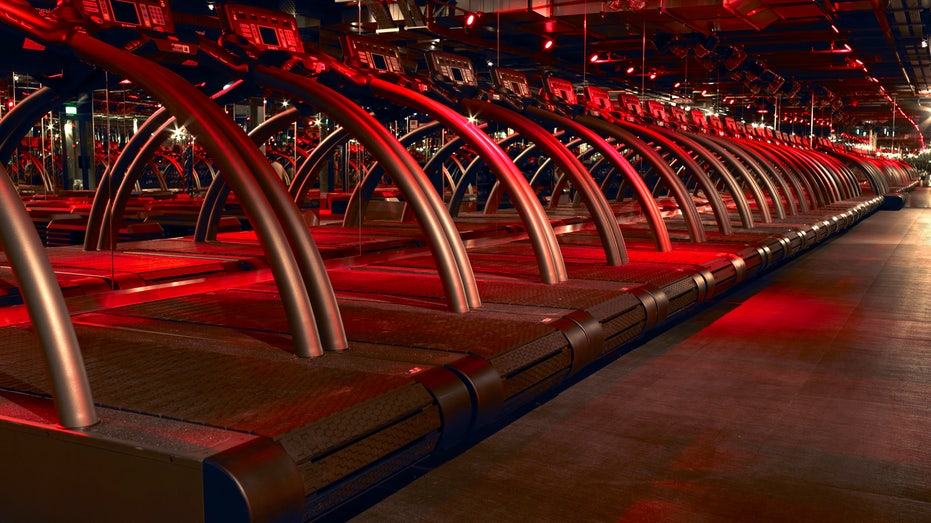 "They were all coming to Barry's because it worked. They weren't coming because it was cool or a scene but because it is a very result-driven product or service," Gonzalez notes.
While the new bootcamp Chief wouldn't reveal the two new cities that Barry's will be entering this year, he does say that boutique fitness is here to stay.
"People always ask how are all these places going to be able to survive. Obviously, they all won't, but what is most exciting to all of us in fitness is the increasing number of consumers that are interested in fitness and health. I think being able to see the landscape shift from the big box concept to specialized fitness has been really interesting to watch."