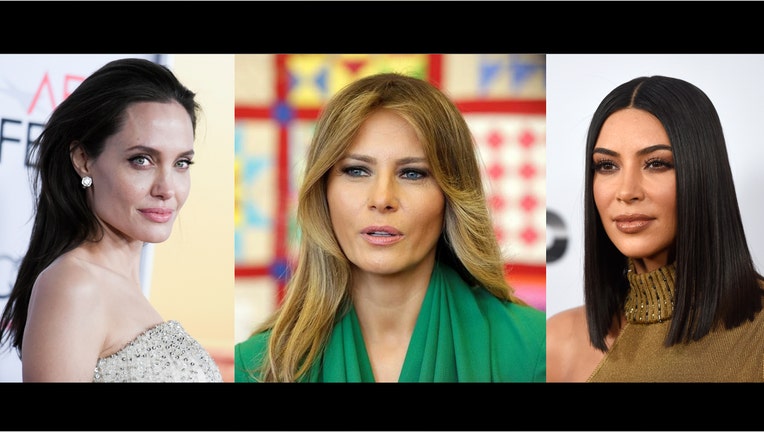 First Lady Melania Trump isn't the first to fight "fake news" in the courtroom—celebrities from Kim Kardashian to J.K. Rowling have taken legal action against what they called false reports, while George Clooney opted for an online public shaming over what he saw as fake journalism.
Last October, a month after Mrs. Trump initially filed a lawsuit against the British tabloid the Daily Mail for publishing allegations (which it now says "are not true") that she may have provided services "beyond modeling" at her former agency, one of America's biggest reality stars filed her own suit against a tabloid site.
Kim Kardashian filed a federal lawsuit against the website MediaTakeOut.com after they posted three articles claiming that she "faked" the Paris robbery story—when she was reportedly held at gunpoint and robbed of over $10 million in jewelry—in order to collect insurance.
A few days later, the website retracted their story and posted a lengthy statement saying, "After speaking to sources, including some connected to the Kardashians, and getting further details on the sequence of events – we are now confident and without a doubt believe that Kim Kardashian was robbed as was reported to the Paris police. Anyone who is still questioning it, is wrong," MediaTakeOut.com said at the time.
Kardashian later dropped the suit.
In 2014, the Daily Mail was in hot water with A-list celebrities J.K. Rowling, George Clooney and Angelina Jolie over some of its reporting.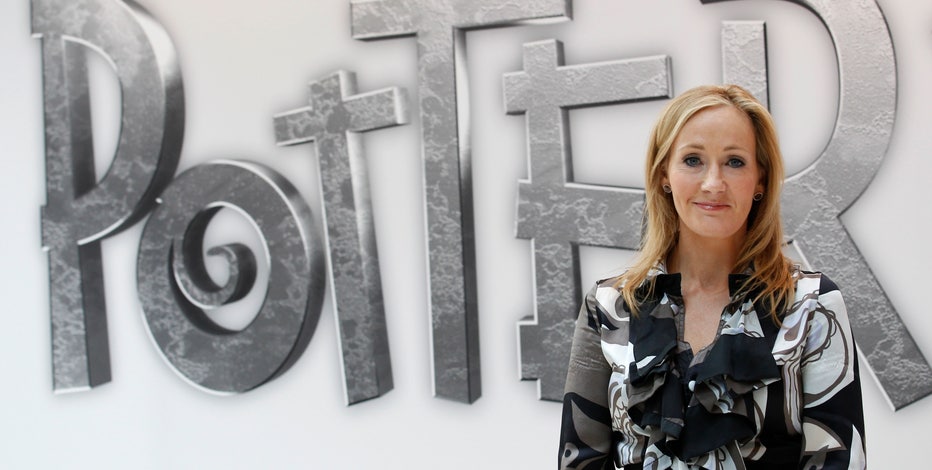 In January of 2014, "Harry Potter" author J.K. Rowling sued the site over the article headlined "How JK Rowling's sob story about her past as a single mother has left the churchgoers who cared for her upset and bewildered." The author claimed the article misrepresented her comments and injured her reputation, as well as causing her distress and embarrassment.
A year later, the paper issued an apology and reportedly paid a "substantial" amount in damages to Rowling. She later dropped the suit.
In the summer of 2014, Clooney wrote an op-ed for USA Today, slamming the Daily Mail for publishing a story about his soon-to-be mother-in-law Baria Alamuddin's alleged disapproval of his pending nuptials with her daughter.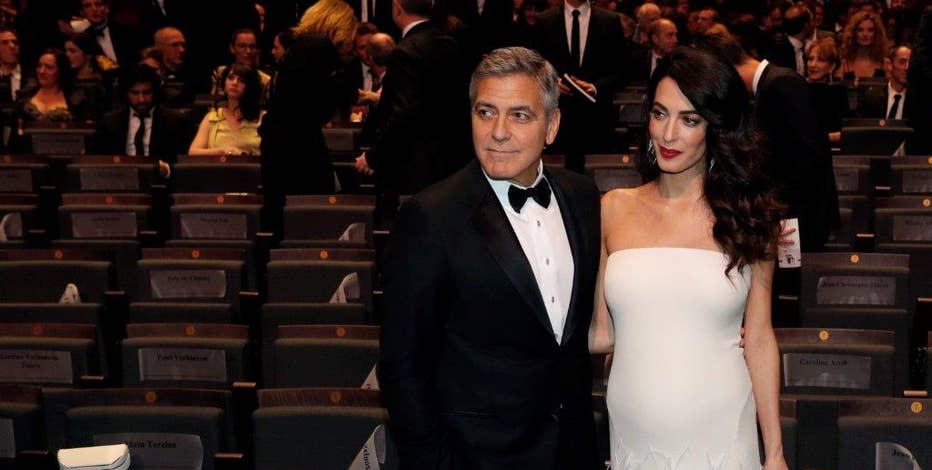 "First of all, none of the story is factually true. Amal's mother is not Druze. She has not been to Beirut since Amal and I have been dating, and she is in no way against the marriage — but none of that is the issue. I'm, of course, used to the Daily Mail making up stories — they do it several times a week — and I don't care," Clooney wrote. "But this lie involves larger issues. The irresponsibility, in this day and age, to exploit religious differences where none exist, is at the very least negligent and more appropriately dangerous. We have family members all over the world, and the idea that someone would inflame any part of that world for the sole reason of selling papers should be criminal."
Editors at the Daily Mail later removed the story and issued an apology to Clooney, which the actor said he would never "accept."
A few days later, actress Angelina Jolie reportedly hit the site with legal action for publishing a video of her from the late 1990s. The 16-minute video, which was originally published by the National Enquirer, reportedly showed the actress walking around an apartment while talking on phone after scoring heroin and cocaine. The footage was allegedly shot by Franklin Meyer, who claims to have been the Oscar winner's drug dealer at the time, according to the Mail's article.
The article, "How Angelina went from heroin.. to heroine: Jolie overcomes troubled past to become top Hollywood actress, mother-of-six and UN envoy," is still up on the Daily Mail's site. However, the 16-minute video has been deleted.
Daily Mail did not return FOX Business' requests for comment on whether or not Jolie's lawsuit has been resolved.
Other newsworthy libel lawsuits filed by stars against the Daily Mail include singer Elton John's 2006 case, in which he was reportedly awarded over $125,000 in damages, as well as actress Elizabeth Taylor's 1960 suit, which was filed after they ran a story that her movie (Cleopatra) was delayed because she was "too plump." According to a biography written by Donald Westlake, Taylor later received an apology, and they settled out of court for an undisclosed amount.