Friend or Foe? Mortgage Rules Show 2 Faces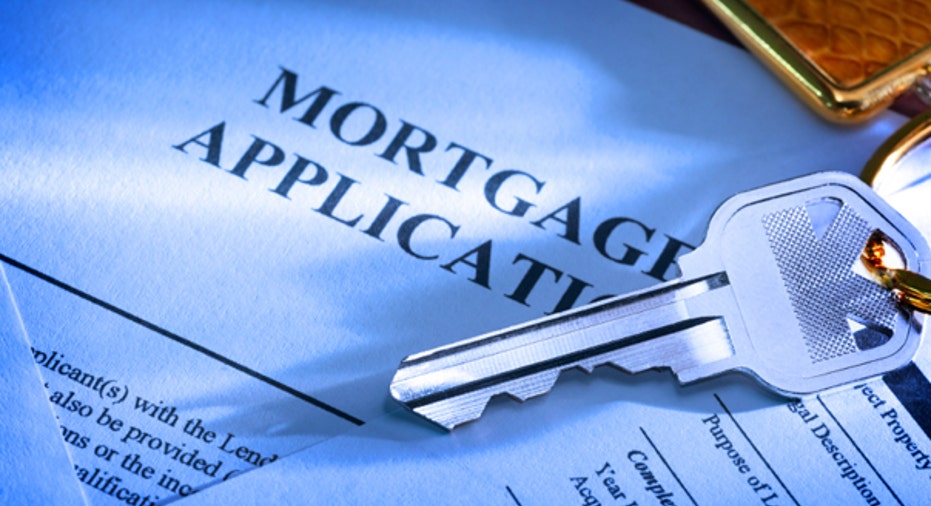 The home loan industry now has to adapt to new mortgage rules that offer borrowers much needed protection against lender abuses and reckless lending standards. But the changes may not please all borrowers.
Compare Mortgage Rates in Your Area
Some of the new mortgage rules will influence qualification requirements and the types of mortgages that borrowers get. The regulations, drawn up in 2013 by the Consumer Financial Protection Bureau, are now in effect.
The gist of one of the main rules is simple: Lenders will be required to ensure that borrowers have the ability to repay their mortgages. In return, lenders will be protected from borrower lawsuits so long as they issue "safe" mortgages that follow guidelines.
These safe mortgages are what the CFPB calls "qualified mortgages." As defined by the CFPB, only 12.8% of new mortgages in 2012 didn't meet the "qualified mortgage" standard, according to real estate data provider CoreLogic.
The new mortgage rules won't affect the majority of people seeking to buy a home or refinance their home loans, because lenders have already tightened their lending standards since the financial crisis.
But certain groups of borrowers will notice a difference, analysts say. This is especially true for borrowers seeking larger mortgages. Self-employed borrowers also may need to jump through additional hoops to get a home loan.
"There are all sorts of ways to prove income, but what's no longer at the table is just asserting that you make X dollars per year," says Julia Gordon, director of housing finance and policy for the Center for American Progress and former manager of single-family policy at the Federal Housing Finance Agency.
What will change for jumbo loans?
Mortgage professionals in high-cost areas say they worry that the new rules may create obstacles for some borrowers seeking large loans to buy or refinance a home. That's partly because a mortgage that falls outside of the conforming and Federal Housing Administration loan limits (which vary between $417,000 and $625,500) will not be considered a qualified mortgage if the borrower's debt payments exceed 43% of monthly income.
About 9% of jumbo loans issued in 2012 went to borrowers with debt-to-income ratios higher than 43%, CoreLogic data show.
"A 45% debt ratio seems to be slightly more common than a 43% ratio these days, so lenders will most likely reduce their max ratios for nonagency loans," says Matt Hackett, operations manager for Equity Now in New York City.
Interest-only loans will be harder to find
Borrowers who rely on interest-only loans will see changes, because loans that don't require borrowers to pay principal during an initial period are not considered a qualified mortgage under the CFPB's rules.
These loans were widely available during the housing boom and contributed to the crisis, as many homeowners couldn't handle the larger payments once the initial interest-only period expired. Most lenders have stopped offering interest-only loans, but they are still popular for jumbo mortgages and in high-cost areas.
"I think this could be a bigger issue than the (debt-to-income) cap," says Mathew Carson, a mortgage broker for First Capital Group in San Francisco.
Carson says the majority of his clients rely on interest-only loans. They include middle-class homeowners who choose this option to free up money for other expenses or investments, he says. About 14% of the jumbo loans issued in 2012 were interest-only, according to CoreLogic.
Wealthy borrowers and borrowers with substantial assets will always find lenders willing to go outside the qualified mortgage requirements to meet their needs, says Joshua Weinberg, senior vice president of compliance for First Choice Loan Services in New Jersey. "But an average-income earner in the high-valued areas is going to potentially have a more difficult time to get approved" under the new standards, Weinberg says.
Self-employed borrowers
The new ability-to-repay rule means it will be nearly impossible for a borrower to get a mortgage without documenting income. Not that it was easy to get a low-documentation loan since 2008. But more than ever, self-employed borrowers will have to make sure they can document at least two years' worth of sufficient income to get a mortgage.
If you earned $50,000 in 2012 and $100,000 in 2013, the bank will average the two and use an income of $75,000 to process your application, says Jason Auerbach, divisional manager for First Choice Loan Services in New York City. For borrowers with a W-2, the lender uses the current annual income to determine how much the borrower can afford to pay.
Protection against some servicing abuses
Separate from the qualified mortgage rules, the CFPB has issued regulations to protect consumers from abuses by the companies that collect their monthly payments.
The new servicing standards that go into effect next year require lenders to take extra steps before foreclosing on a borrower's home.
Servicers will have to reach out early to borrowers who are struggling to pay their mortgages. This gives borrowers a better chance of working out a solution, such as a loan modification or short sale, to avoid foreclosure.
"Homeowners now have some rights they can enforce if their servicer doesn't review them for a foreclosure alternative," Gordon says.
The new rules don't force the servicer to offer the borrower options when the lender doesn't have workout solutions available. But as long as workout options are available, lenders will be prohibited from foreclosing on a borrower's home until the borrower's application for a loan modification or short sale is processed and the borrower receives a response.
Copyright 2014, Bankrate Inc.