Fresenius snaps up Akorn, Merck KGaA's biosimilars in separate deals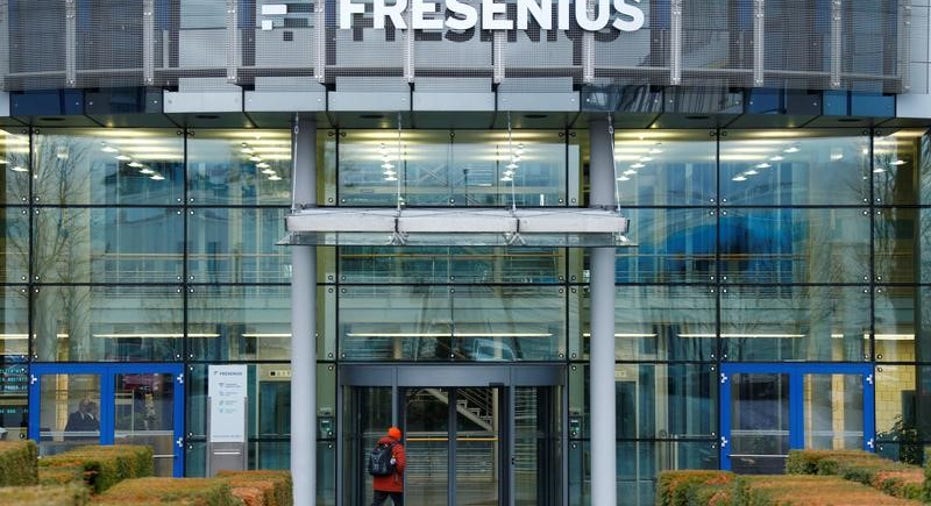 (In this April 24 story, corrects 10th paragraph to show takeover price and milestone payments are included, not excluded, in overall biosimilars investment budget through 2022.)
German healthcare conglomerate Fresenius SE & Co KGaA revved up the pace of its deals by acquiring U.S. generic drugmaker Akorn Inc for $4.75 billion (4.37 billion euros), and in a separate agreement, the biosimilars unit of German peer Merck KGaA .
While in keeping with its focus on drugs that have lost patent protection, the deals mark a foray into new dosage forms, new therapeutic areas and into biotech drugs for Fresenius's Kabi unit, a maker of generic infusion drugs, tube feeding and blood transfusion equipment.
Akorn will add products such as medical creams, ophthalmic drugs, oral liquids, ear drops, nasal sprays and respiratory drugs, where competition is relatively benign when compared with standard pills and tablets.
The deal with Merck, in turn, marks the entry into biosimilar copies of complex biologic drugs made from living cells, which Fresenius has previously shunned.
"We've always said the regulatory environment would have to clear up before we invest in biosimilars. A lot has been done in that area in the recent past," Fresenius Chief Executive Stephan Sturm told Reuters.
Reuters earlier on Monday reported that Fresenius was close to acquiring Akorn.
In a deal that has the backing of Akorn's management and its largest shareholder, Fresenius will pay $34 per share and take on Akorn's net debt of about $450 million for a total price tag of $4.75 billion, Fresenius said in a statement late on Monday.
It will be financed by a broad mix of euro- and dollar-denominated debt instruments, it added.
In the separate agreement with Merck KGaA, Fresenius will pay an initial 170 million euros ($185 million) and up to 500 million euros in future milestone payments tied to achievements of drug development targets as none of Merck's biosimilar drugs have been launched yet.
Fresenius said it expects first revenues towards the end of 2019 and it is prepared to spend and invest 1.4 billion euros overall to build up the business over the years through 2022, including the takeover price and milestone payments for Merck.
It will pay single digit percentage royalties to Merck based on sales.
Fresenius, with a market capitalization of more than 40 billion euros, runs businesses in areas ranging from kidney dialysis and drug manufacturing to hospital management.
Fresenius CEO Sturm, had signaled that acquisitions would be a hallmark of his leadership after he took over the top job in July last year.
In September, the company made its biggest deal ever with the acquisition of Spain's private hospital chain Quironsalud for 5.8 billion euros to expand the international presence of its hospital business Helios.
Group net debt as a multiple of core earnings will temporarily increase to about 3.3 after closing of both transactions but the ratio is expected to return to about 3 at the end of 2018.
Fresenius has for years enjoyed low borrowing costs because of its diversified businesses in an industry that is largely immune to swings in the business cycle.
(Reporting by Ludwig Burger; editing by Grant McCool)