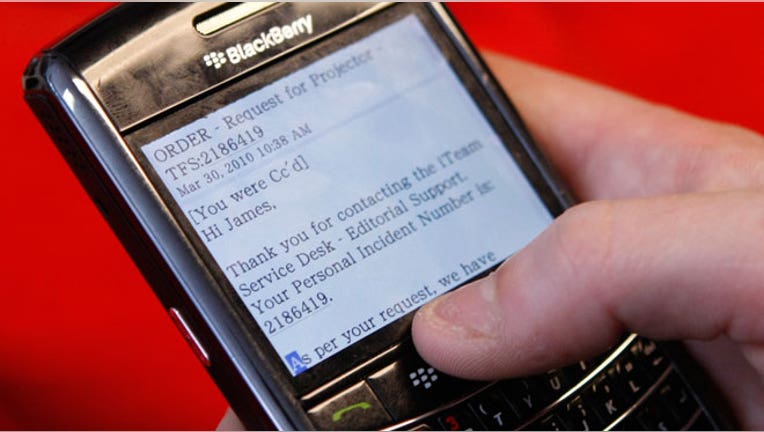 French workers already have a 35-hour work week, five vacation weeks a year, and now, some aren't allowed to be contacted by their employer after 6:00pm.
A new deal has been agreed upon between tech industry workers and unions in France that no longer requires employees to answer work-related emails after 6 p.m., according to reports. The deal reportedly includes one million workers in digital and consultancy sectors in the country. Tech giants Google (NASDAQ:GOOG) and Facebook (NASDAQ:FB) have operations in France.
This deal means workers won't be under any pressure to respond to their higher-ups post-clocking out, and they can't be reprimanded in the highly-unionized country.
Pam Villarreal, U.S. labor expert at the National Center for Policy Analysis, calls the deals "absurd."
"Within the tech industry and digital consultancy sectors, there's always something going wrong off the clock—when a computer goes down, it doesn't go down between 8 a.m. and 5 p.m." she says. "Even though workers overwhelmingly support this, it will be interesting to see how it pans out in terms of productivity—knowing people who work in the tech industry, it's one of the most likely where something goes wrong after hours."
She adds the deal could bring the unintended consequence of higher labor costs in the country's industry. "They may have to shift workers to after 5 p.m. to deal with these issues, so it may drive up the cost of labor."
French tech workers aren't the only ones getting a reprieve from the stress of a never-ending workday, as a Swedish city is experimenting with a six-hour workday, in an effort to improve productivity and happiness among workers.
France also famously shortened its workweek to 35 hours instead of the standard 40, in 2000.
"They are likely trying to reduce the unemployment rate, which is at 8%, and almost 24% for those under 25," Villarreal says of Sweden. "But we don't know if the experiment will work—people will be trying to cram 8 hours of work into a 6-hour day."
Villarreal says Swedish companies may also turn to outsourcing if labor costs climb, explain that France's labor costs increased as a result of its shortened work week.
Neither move is likely to hit the U.S. anytime soon, Villarreal says, especially the no contact after work agreement.
"Think of big tech corporations—they wouldn't agree to not contacting their employees after 6," she says. "Google and Facebook are [probably] not so welcoming of this change in France. If it happened here, companies would probably try to outsource to India or China, countries without such strict labor regulations."