French candidate uses hologram to travel campaign trail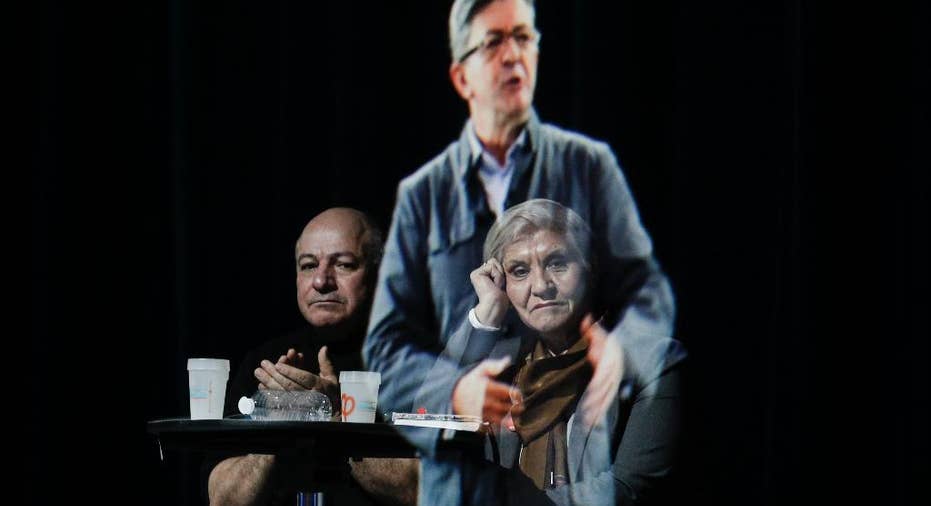 French presidential candidate Jean-Luc Melenchon can't be in two places at once.
But the 65-year-old hard-left hopeful is trying his hardest thanks to advances in technology.
As Melenchon held a rally in Lyon on Sunday, a hologram of him was projected by satellite to crowds in Paris.
Critics called it a headline-grabbing gimmick that obscures his firebrand politics.
Meanwhile, supporters of conservative candidate Francois Fillon hit the streets Sunday to try to stem damage to his campaign. They distributed tracts entitled "Stop the Manhunt."
Prosecutors are investigating the jobs that Fillon's wife and two of their five children had working as his parliamentary aides. The preliminary probe involves suspicions of embezzlement and misappropriation of public funds
He denies wrongdoing and says he is the victim of a slander campaign.