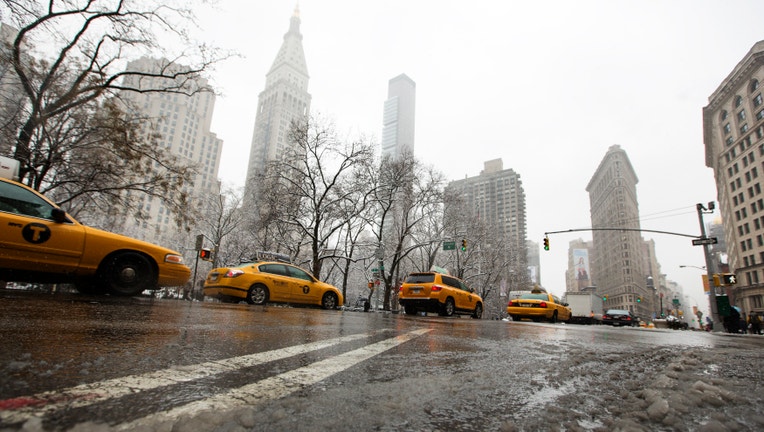 Consumers have gotten millions of airline miles, perks at airports, cash back and free concerts from credit card rewards programs, and now they can expect free taxi rides in New York City.
A new partnership with American Express (NYSE:AXP) and VeriFone (NYSE:PAY) allows AmEx card members to use reward points for their fare in NYC taxis. The perk will be seamlessly integrated into the cab's TV screen at the point of sale as the rider pays for their trip.
The capability is rolling out into existing, in-taxi VeriFone payment terminals, responsible for processing more than 200,000 payments a day in more than 7,000 cabs through the Big Apple.
"This first-of-its-kind technology integration redefines how rewards points can be redeemed – now at the point of sale for the first time," American Express said in a statement.
The companies did not say whether it would be expanded to other U.S. cities.
How it Works
A video explaining the program will pop up immediately following the Taxi and Limousine Commission welcome message on the TV screen.
At the end of the ride, card members follow the existing prompts to choose "credit," add a tip, then swipe an eligible American Express Card.
Before the payment is processed, members are shown the number of points needed for the ride, and are given a choice to "use points" or opt out. Those who choose to use their points will receive an on-screen confirmation.