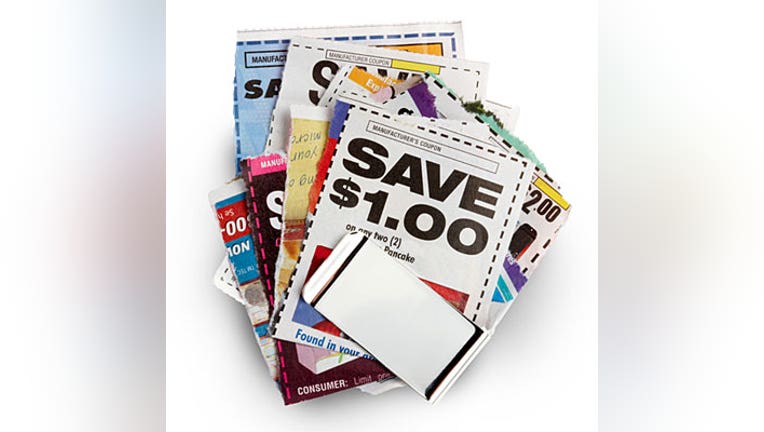 Welcome to OnSale at FOXBusiness, where we look at cool deals and insane bargains. 
If you've got time to kill during a layover this summer, you'll want to check out this free app. If you live in one of these four American cities, you'll have an Earth-friendly way to get around this summer. Amazon and Xbox have plenty of streaming videos for you to choose from, and clip your coupons mobile style.
An Efficient Travel Guide
If you're planning a vacation this summer and would like to actually make a layover worthwhile, you'll definitely want to check out this new app from the folks at Yahoo! (NASDAQ:YHOO)
Yahoo! TimeTraveler promises to take time-conscious travelers on a tour of the must-see landmarks in select cities. For example, say you had an eight-hour layover in Paris. While you're there, you might as well take in some landmarks, right? Simply type in your city of choice, along with the amount of time you have, and Yahoo! TimeTraveler will build an itinerary based on your location and the time constraint. You can also customize your results, so if you don't feel like visiting the Louvre, a quick swipe will eliminate it from your list of destinations and give you a new one.
The app covers 29 major cities so far, and is free for iPhone and iPad. Download it at the app store.
Smart Set of Wheels
The car-sharing sensation continues. Car2Go now lets you share wheels with your neighbors in four American cities, including Austin, Portland, San Diego, and Washington, .D.C. Using only low-emission smart fortwo vehicles, the cars get 41 miles-per-gallon highway, so not only are you going green by sharing a car, you're also using an environmentally friendly fleet.
Locate the nearest Car2Go online, without a reservation. And one-way rentals are a cinch: Just pick up the car from its current location using your membership card, and park it in a nearby designated location when finished. You're billed by the minute, an average of 35 cents, or $12.99 per hour or $63.99 per day. Sign up for your own Car2Go membership here. 
Amazon Meets Xbox
OnSale told you about Microsoft's (NASDAQ:MSFT) plan to give students a free Xbox360 with purchase of a new PC for school.
Now, Xbox Live subscribers will be able to stream movies from Amazon.com (NASDAQ:AMZN) via Instant Video on demand and Prime Instant video. That's more than 17,000 videos streamed directly to your gaming console. Read more about the lineup from Amazon Instant video here.
Coupons To-Go
If you're in to clipping coupons, but would rather skip the scissors and paper, you'll want to check out this new app. SnipSnap lets you scan the image of a printed coupon, save it to your mobile phone, and then redeem the discounts in-store. The app will remind you of deal expiration dates and also send you notifications while you're perusing the aisles. And, you can share your clipped coupons with friends through social media and email. Download SnipSnap for iPhone here.
Know of a killer deal or insane bargain? Email the goods to OnSale@FOXBusiness.com and share the wealth.