Free GPS in Time for Santa's Trip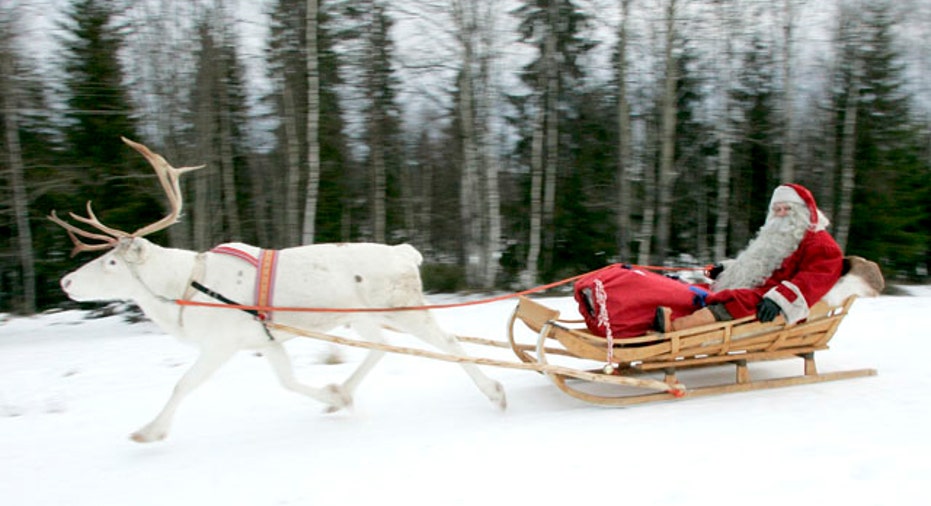 Twitter lets you Tweet for those in need. Free calls are now available through 2011. A new app lets you find your way, with or without a wireless connection. And now you experience New Year's Eve in Times Square, from anywhere in the world.
Tweet for Tots
Twitter users can tweet for a cause by way of the 2010 Holiday Tweet Drive. Through Thursday, December 23, local Tweet-ups are participating in toy drives. You can find out more by visiting TweetDrive.org to find out which events are accepting toys in lieu of paying an entrance fee. And if you find you've missed the deadline, or don't have any Tweet Drive events in your city, you can always donate to Toys for Tots by finding the closest drop-off point here.And if you want to do even more to help others this holiday season, check out DoSomething.org. Their Act Now site simplifies the charity search process, letting you narrow your selection according to cause, location, and timeframe. You can even have instant access to new programs and ideas by following them on Twitter.
Phone Home
Calling friends and family to wish them a happy new year (and every day thereafter) is so easy, thanks to Google. The company (NASDAQ:GOOG) says Gmail users can make free phone calls to the U.S. and Canada through 2011. International calls have per-minute rates starting at just $0.02. Check it out at Google.com.
Free Navigation
A new (free!) app for iPhone and iPad will help you find your way to this season's holiday festivities on time. Powered by Navmii, the NavFree USA app offers turn-by-turn directions, voice guidance, and 1.6GB of offline map data, meaning that maps are stored on your iPhone/iPad so you can access routes without a wireless connection. And, if you take a wrong turn, NavFree will automatically re-route your trip.
Wireless Music
If new audio speakers are on your wish list this holiday season, check out the new – and affordable! – wireless wonder from Aluratek. The BUMP Wireless Speaker sells for $79.99 and lets you stream music from your computer just by plugging in its USB transmitter. The speaker runs on a built in Lithium ion battery for up to four hours on a single charge. For $99.99 you can try the BUMP Digital MP3/FM Radio Boombox with Remote Wireless Speaker.The Boombox can connect with up to six different speakers with its 2.4GHz digital wireless transmitter.
Remote New Year's Eve
The Times Square Alliance and Countdown Entertainment are giving you the chance to experience New Year's Eve in Times Square from your handheld mobile device. The Time's Square Ball app is available for Apple (NASDAQ:AAPL) and Android devices for free, letting you experience the Times Square New Year's Eve party from anywhere in the world.
App users can submit their very own party photos, which will be shared by all via the Toshiba Vision sign at One Times Square. You can also customize your own countdown clock, and watch all six and a half hours of streaming video, live from Times Square.
Know of a killer deal or insane bargain? E-mail the goods to OnSale@FOXBusiness.com, and share the wealth.