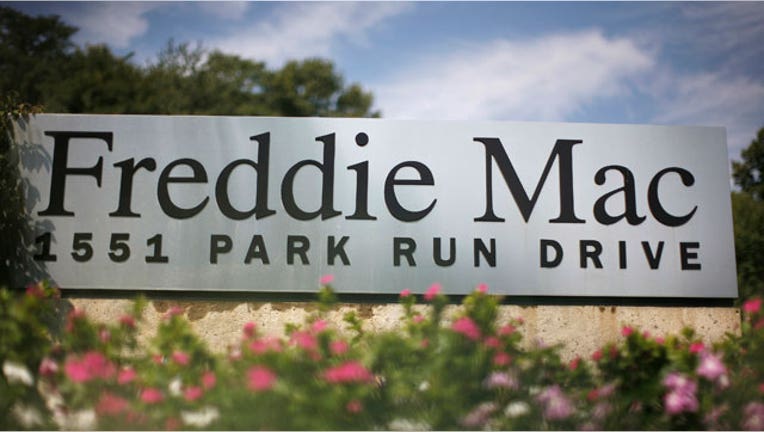 Freddie Mac revealed on Thursday it hauled in $8.6 billion of profits during the fourth quarter, paving the way for the government-controlled mortgage giant to return another $10.4 billion to taxpayers.
The latest profits from Freddie Mac come a week after sister company Fannie Mae said it would return $7.2 billion to the Treasury Department, marking the return of all money contributed to the rescues of the mortgage giants.
For the year, Freddie Mac logged net income of $48.7 billion, well above the $11 billion it raked in during 2012.
Freddie Mac chalked up its upbeat results to strong home-price appreciation, deferred tax asset valuation allowances and legal settlements.
However, the No. 2 U.S. mortgage company warned the strong growth "is not sustainable over the long term," citing real estate value moderation and mandated declines in the size of its mortgage-related investment portfolio. Freddie Mac also pointed to changes in interest rates, the yield curve and mortgage spreads, which can hurt earnings.
Still, Freddie Mac posted its ninth-straight quarterly profit, logging net income of $8.6 billion for the final three months of 2013, compared with $30.5 billion in the third quarter. Third-quarter results were boosted by a tax benefit of $23.9 billion.
Freddie Mac, which unlike banks that were rescued during the financial crisis must return profits to the government, said it expects to pay $10.4 billion in dividends to the Treasury in March. That would bring the company's total cash dividends up to $81.8 billion, compared with the $71.2 billion it received from taxpayers.
The combined payouts from Fannie and Freddie have helped improve the U.S. fiscal situation, a marked turnaround from the years after the crisis when they helped drive up the deficit.