Franchisor: Don't Wait for Green Lights to Go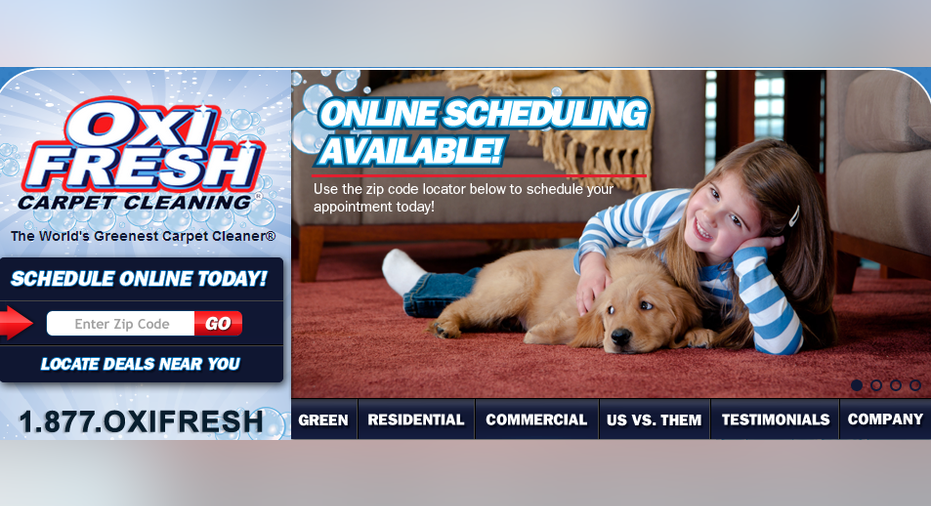 Small business spotlight: Oxi Fresh Carpet Cleaning, @OxiFresh
Who: Jonathan Barnett
What: Carpet cleaning franchise company
When: 2006
Where: Denver, Colorado
How: Founder Jonathan Barnett says he caught the entrepreneurship bug from his grandfather and got the idea for his franchise company cleaning carpets in college.
"I studied franchising in college and knew I wanted to start a franchise company. Carpet cleaning was easy for me to start, because I was young and in college and it was a lower overhead model," says Barnett. Today, Oxi Fresh Carpet Cleaning has 250 franchise locations in 45 states.
Biggest challenge: Barnett started his company at 26 and says his inexperience was at times challenging.
"It's both the greatest strength and weakness, but I was able to adapt quickly to technology," says Barnett.
One moment in time: "I would have to say being recognized as one of the fastest-growing franchise companies by Inc. magazine, and helping franchisees achieve dreams and goals [are my proudest moments]," says Barnett.
Best business advice:  "A lot of people operate like there's a red light and they don't move forward until they get green lights. I take steps others normally wouldn't have, because I didn't wait until everything was perfect," says Barnett.