Franchise Boutique System Hopes to Double Its Business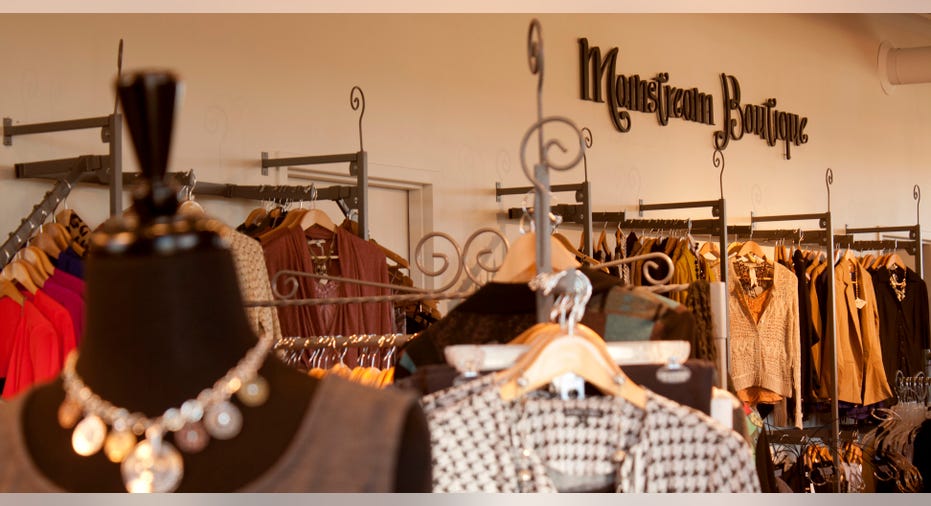 Who: Marie DeNicola
What: Mainstream Boutique, a franchised clothing store that targets three generations of female shoppers
When: 1991
Where: 13 states, headquartered in Apple Valley, Minnesota
How: Marie DeNicola got her start as a buyer in Los Angeles, but moved around due to her husband's job. After saving up some money from a job she held in Atlanta, DeNicola launched the first Mainstream Boutique (named for her Atlanta street address) in Apple Valley, Minnesota in 1991.
Today, there are 29 Mainstream Boutiques in 13 states across the country, all of which are owned by women hand-selected by DeNicola and her son, who runs the franchising side of the business. Last year, the company grew 40%, and DeNicola aims to do the same this year.
"Facebook has been our biggest source of growth – it's incredible," says DeNicola.
Biggest challenge: Right now, DeNicola says that the biggest challenge is finding the right women to run new franchises. "We are being very smart about our national expansion in order to preserve the brand," she says.
One moment in time: "I'm so proud of the fact that as a working mom all of these years, I was able to put my family first and have that flexibility. Now, my son is heading up the franchise part and growing it immensely, and I have two nieces working for me full-time. They've got careers based on my hard work, and that's been wonderful," says DeNicola.
Best business advice: "In 1994, I attended a seminar with Zig Ziglar, and he said, 'If you help enough other people, you'll be successful yourself.' I live that every day."
Most influential book: DeNicola points to Ziglar's "Over the Top" and Dr. Norman Vincent Peale's "The Power of Positive Thinking": "They teach that the way you think determines your success, and I believe that."
Quote from the owner: "We have a number of mother-daughter franchise teams, and that's been a big trend for us."