France's Iliad drops plan to buy T-Mobile US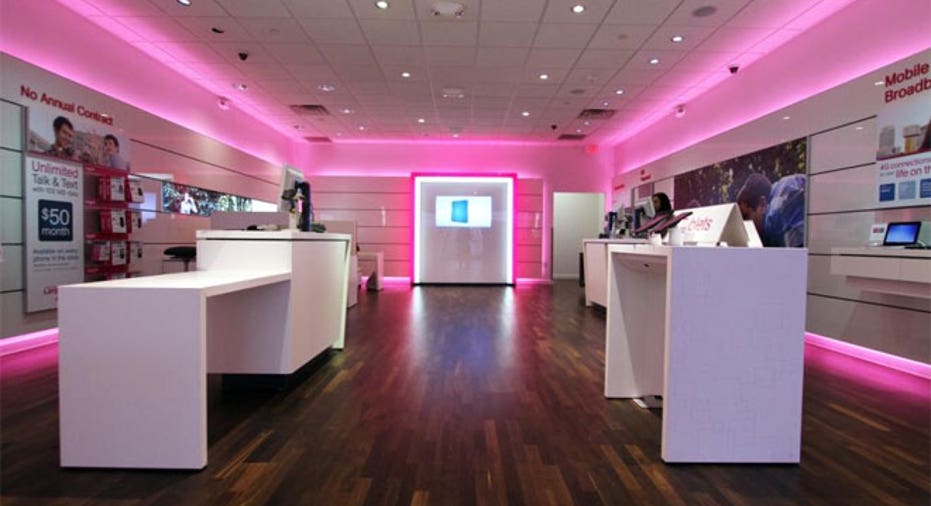 French low-cost telecoms operator Iliad abandoned its attempt to buy T-Mobile US (NYSE:TMUS) on Monday because of resistance from majority owner Deutsche Telekom, becoming the third bidder to walk away in three years.
Iliad had set a mid-October deadline to decide whether to improve its $33 a share bid for 56.6 percent of the fourth-biggest cellphone network operator in the United States, sources told Reuters last month.
"The Iliad group announces that it puts an end to its project of acquiring T-Mobile US, following exchanges with Deutsche Telekom and selected board members of T-Mobile US who have refused to entertain its new offer," Iliad said in a statement.
The low-cost telecoms operator set up by maverick French tycoon Xavier Niel said it had set up a consortium with two "leading private equity funds" to enable it to improve the offer to around $36 a share for 67 percent of the business.
Shares in T-Mobile US fell 3.8 percent to $26.59 after the announcement.
T-Mobile US declined to comment. Deutsche Telekom, which owns 66 percent of the business, was not immediately reachable for comment.
Iliad said it would now "continue its profitable growth policy as it has been conducted over the last 15 years."
A person familiar with Deutsche Telekom's thinking said on Monday that the group preferred to keep its U.S. business a while longer since it was unconvinced that Iliad, as a newcomer to the U.S. market without a local network, could run the business better than its current management.
Deutsche Telekom believes it is better off waiting to see if deals with the likes of Sprint or satellite TV provider Dish become possible under a different U.S. administration with a more favorable view on consolidation, the person said.
Another person close to Deutsche Telekom's management said the new offer was not a significant improvement. "It would not have made any sense to leave Deutsche Telekom with still a large stake of equity exposed to a company they have serious doubts about," the person said.
Deutsche Telekom, which makes about a third of its sales and a fifth of core profit in the United States, has tried to sell T-Mobile twice since late 2011 because it sees it as too small to compete with market leaders Verizon Communications Inc and AT&T.
The German company spent about a year negotiating with Sprint, the third-place U.S. mobile carrier, over a potential sale, only to see it withdraw in early August over worries U.S. regulators would bar the deal on competition grounds. Regulators rejected AT&T's $39 billion bid for T-Mobile US three years ago.
(Reporting by James Regan; Additional reporting by Harro Ten Wolde in Frankfurt, Leila Abboud in Paris and Marina Lopes in Washington; Editing by Natalie Huet and David Evans)