FOXBusiness.com's Most Watched Videos of 2016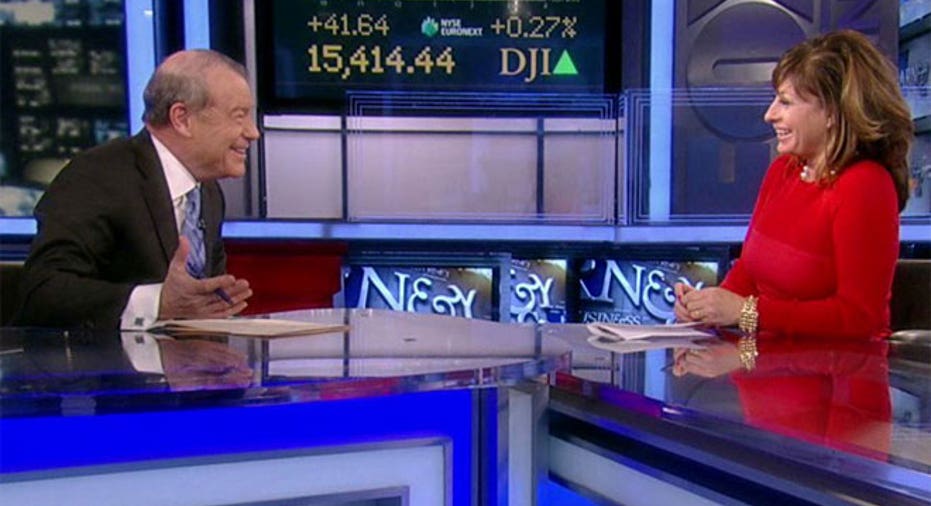 2016 has been quite a year! From Donald Trump's election victory that stunned the nation, to Britain deciding to leave the European Union, to new developments in the ongoing fight against terrorism; the past year has been filled with excitement, tragedy and controversy. As the New Year rolls in, FOXBusiness.com wants to thank you for tuning in, and trusting us to deliver you all the breaking news first. Here's a look back at some of our readers' favorite video content throughout the year.
1.) Trump Accuses Clinton of Committing a Felony?
Hillary Clinton was heavily scrutinized throughout the election for her use of a private server to handle classified emails. President-elect Trump had strong opinions on the subject during his campaign, even threatening to order an investigation of the incident if he became president. Trump has since softened his stance on the issue, and a special prosecution doesn't appear likely.
2.) Carson: Americans Don't Believe Anything Coming Out of Our Administration
Former presidential candidate Dr. Ben Carson, who's known to be soft spoken, made his voice heard when he gave his thoughts on how the American people feel about the Obama administration.
3.) Russell Simmons: Factory Farming Industry is Killing Us
During an interview on Varney & Co., entrepreneur, producer, and author Russell Simons said the factory farming industry is "poisoning" America.
4.) Dobbs: The Clinton Cartel Emits the Foulest Stench of All
From corruption to lies, Lou Dobbs sounds off on why Hillary Clinton would have been the most dangerous president in our nation's history.
5.) Judge Napolitano on Lynch Announcement: Very Bad News for Clinton
Hillary Clinton's presidential campaign was derailed as new evidence and controversy arose over her use of a private email server.
6.) 14-Year-Old Invents First Aid Vending Machine
This 14-year-old took vending machines to a whole new level! His idea combines first-aid, with accessibility - check it out!
7.) Freed American hostage: We Waited All Night in the Airport
An American hostage freed from captivity in Iran joined Trish Regan on The Intelligence Report to discuss the controversial story of his liberation.
8.) Pickens: Oil Will Move Substantially Higher by Years End
Oil has been in a constant state of flux throughout this year. Here's a clip looking back at BP Capital chairman, T. Boone Pickens' outlook on oil and the economy. Find out if he predicted prices correctly!
9.) Trump Dominating the Conversation on Facebook Ahead of Debate
President-elect Trump prides himself on his successful business background, but he might also be the king of social media. Trump dominated the news cycle with his use of Twitter and Facebook.
10.) Fmr. Fed Chair Greenspan: Europe And The U.S. Are in Trouble
Since President-elect Trump's victory over Hillary Clinton, the U.S. stock market has been hitting record highs. However, we look back on why former Federal Reserve Chairman, Alan Greenspan, predicted long-term economic growth problems for both the U.S. and Europe.
The FOXBusiness.com team wishes you safe and happy holiday season!