FOXBusiness.com's Holiday Shopping Guides 2010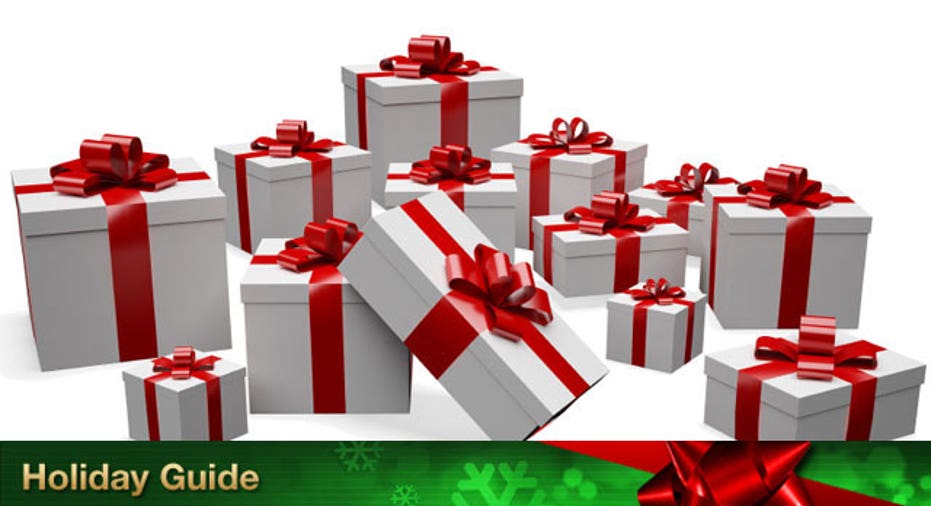 Here are some of FOXBusiness.com's top stories and slideshows for all your holiday shopping needs.
A flash sale site goes from luxury duds to sweet wheels and a new Web site has all you want from new designers. You'll want to check this list before buying a gadget for friends and family this holiday. >> Read More
Amp up the "wow" factor when giving gift cards this holiday season. All it takes it a little creativity -- and a personal touch. >> Read More
What are this year's hottest and most cutting-edge new electronic items and tech toys? >> Read More
Not sure what to get for the techie in your life? We found some great gifts with the help of Good Housekeeping's Research Institute Technical Director Stacy Genovese. >> Read More
If your holiday shopping list seems like a never-ending litany of names, don't worry, we are here to help. Here are 10 under $100 that won't disappoint your loved ones. >> Read More
Show dad how much you care this holiday season with the perfect gift that won't leave your bank account empty. >> Read More
If you've got cash to burn and a heart full of holiday spirit, there are a number of year-round services available that can make the "12 Days of Christmas" last for 12 months. Here are six extravagant gifts that keep on giving -- at least until the membership runs out.  >> Read More
As the holidays approach, here's a look at some of the toys that are sure to please the little ones in your life. >> Read More
Identity theft makes for a stocking stuffer worse than coal. And with so many consumers pulling out their credit cards this holiday season, it's important they be aware of some of the dangers they face -- and not just the endless lines at stores. Check out these tips from identity theft protection company LifeLock to keep your credit safe. >> Read More
With the economy on the minds of many this holiday season, now may be the perfect time to focus on gifts that can literally keep on giving. >> Read More
It's the holiday season and the time for giving. Shall I take a chance on destroying your holiday spirit by talking about gift taxes? >> Read More
According to the CEA, this year could be a record-breaking holiday shopping season for consumer gadgets--with spending levels reaching a 17-year high. >> Read More
See FOXBusiness.com's full coverage of the 2010 holiday shopping season.