Fox News Poll: Trump Most Electable in South Carolina Primary Race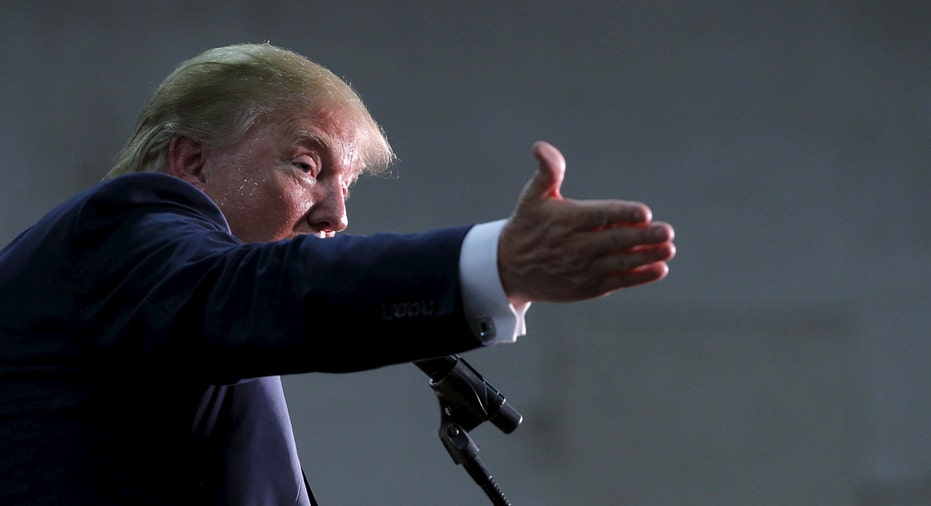 Even in a swirl of controversy over plans to bar Muslims from the United States, Donald Trump remains untouchable as the frontrunner for the GOP nomination in South Carolina. According to a Fox News poll released Wednesday, Trump leads with 35% support from Republican primary voters in the Palmetto State. Ben Carson is in second place with 15% while freshmen senators Ted Cruz and Marco Rubio are tied at 14%. The rest of the Republican pack is in single digits, including Jeb Bush with 5%.
The poll was conducted Saturday through Tuesday evenings from December 5-8, 2015. Trump announced his travel ban proposal for Muslims entering the U.S. on Monday in South Carolina.
Among Republicans denouncing Trump's position was South Carolina Republican Party Chairman Matt Moore. He took to Twitter with his stance:
The numbers don't lie, however, as Trump's comments seem to have helped his position in South Carolina. The billionaire businessman jumped from 30% to 38% following his statement, but the shift is within the margin of error.
When it comes to top issues, 39% say national security is the most important among GOP primary voters in South Carolina. Twenty-four percent say the economy will be the deciding factor in their vote while 16% say immigration is the key issue.
Top Issue In Deciding Vote Among SC Likely GOP Primary Voters National Security         39% Economy                    24% Immigration                16% Social Issues              6%
Trump takes a big lead for the top issue of national security. He receives 32% of support, nearly double that of Ben Carson, Ted Cruz and Marco Rubio, who score 16% each. When it comes to the economy, Trump is first again with 32%, Rubio has 14%, while Carson and Cruz are tied with 12% each.
An overwhelming amount of voters agree Trump is the candidate who displays strong leadership. He gets 36% support, followed by Cruz at 13%, Rubio at 12% and Carson at 11%. The real estate mogul also does well among those who value honesty; Trump has 24% of support, Carson has 20%, Rubio has 13% and Cruz comes in last with 12%.
In a head-to-head match-up, 42% of GOP primary voters say Donald Trump is the Republican candidate most likely to beat Hillary Clinton in the general election next year. The second place contender is Marco Rubio with 14%.
It's not all good news for Trump, though, as he is also the top candidate voters say they would "never" support. The Donald has 24% and Jeb Bush is a close second with 19% from those saying they wouldn't back him.
GOP Candidate Would "Never" Support Among SC Likely GOP Primary Voters Trump              24% Bush                19% Graham           18% Kasich             10% Paul                 10%
On the Democratic side, Hillary Clinton is hands down the top candidate among South Carolina primary voters. The former secretary of state beats Bernie Sanders by a margin of 65-21%, while Martin O'Malley registers in the single digits with just 3%.
2016 Democratic Nominee Preference Among SC Likely Dem Primary Voters Clinton            65% Sanders          21% O'Malley          3%
Clinton also scores the highest among women with 72%, men with 54% and African American voters with 82%. Support is close among white voters, as Sanders has 37% compared to Clinton's 39%.
The Fox News Poll is conducted under the joint direction of Anderson Robbins Research (D) and Shaw & Company Research (R). The poll was conducted December 5-8, 2015, by telephone with live interviewers among a random sample of 801 South Carolina voters selected from a statewide voter file. Results for the 364 likely Democratic primary voters have a margin of sampling error of plus or minus 5 percentage points and for the 437 likely Republican primary voters it is plus or minus 4.5 percentage points.