FOX Front to Black: Arnold Donald, CEO of Carnival Corp.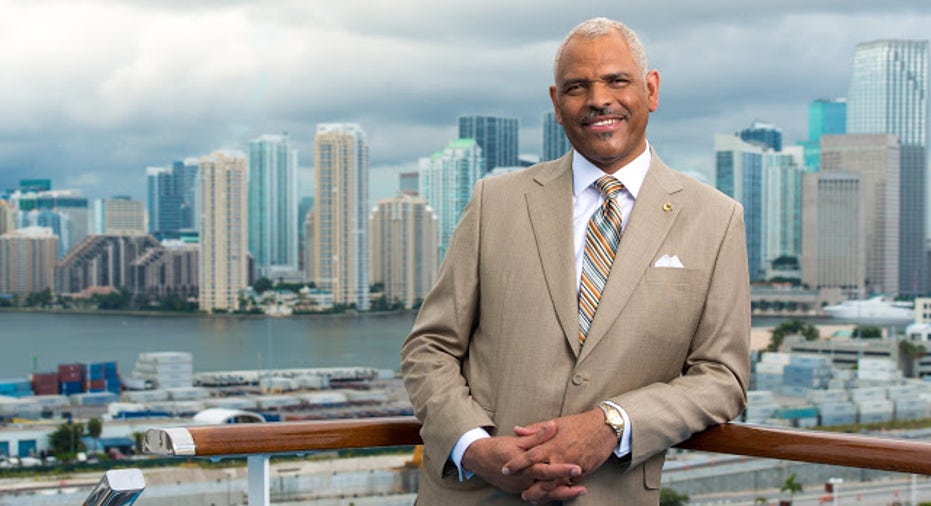 "By being in this role – just like those in roles like this today or in the past - it creates the affirmation of possibilities for young people coming up. He did it, she did it - so I can do it." Arnold Donald, CEO Carnival Corp.
When Arnold Donald attended St. Augustine High School in New Orleans, the young men at his school were instructed to chant these words three times a day: "Gentlemen, prepare yourself, one day you will rule the world!" Despite growing up in the segregated south, Donald says those words inspired him to believe he could accomplish anything.
"My high school drilled that in me as well as my parents - even though society around me was telling me you're a second class citizen. It instilled in me the belief that anything is possible."
Decades later, Donald would be tasked to do what some believed was impossible.
Carnival Corp. (NYSE: CCL) was facing rough waters when Donald was appointed CEO in July 2013. The company was experiencing a slowdown exacerbated by two high profile voyage disruptions: the 2012 Costa Concordia tragedy and the 2013 Carnival Triumph engine fire.
Within three months of his new role, Donald unveiled a plan to restore Carnival Corp.'s reputation and business. The strategy included improving access to the media and changing how the company and its 10 brands coordinate, collaborate and communicate with each other.
Carnival Corp. reported the effort was responsible for $20 million in cost savings in 2014 and is expected to generate $70 to $80 million in savings for 2015. Booking trends improved in 2014. The company's earnings growth in the same period was driven by stronger performance at its Costa Cruises and Carnival Cruise Line brands. Shares of Carnival Corp. have climbed nicely over the past 3 years, hitting a 52-week high in 2015.
"We've created more demand – so when people think about vacation, more likely they think about cruising," says Donald.
Industry watchers and analysts have credited the former Monsanto (NYSE:MON) executive and Carnival board member with steering the company's turnaround. Donald recalls how he almost said no to the CEO position.
"I did hesitate because I was retired and on boards. I wasn't sure I wanted to get back to the pace. But this is just an insanely fun, interesting, exciting and high human spirit level business."
The inspirational words Arnold was instructed to chant at St. Augustine High School are now a reality - he is ruling the cruising world as CEO of the largest cruise ship operator.
Carnival Corp. has 10 brands including its namesake Carnival, Holland America, Princess Cruises, Costa Cruises and its newest brand, Fathom.
The child that grew up poor in New Orleans' Ninth Ward has also become one of the few Black Fortune 500 CEOs.
"I think about it because it's hard not to - people constantly remind me of it," Donald says jokingly.
But then he gets serious.
"The number of African-American CEOs of very large corporations in America is about the same number as it was 10, 15 years ago. So there's not a lot of progress there."
That's why Donald has been focused on diversity within Carnival Corp. He says a diverse staff is a smart business move and what every company head should strive to achieve.
"Any CEO that wants to leave as part of his or her legacy sustained innovation - has to ensure that diversity is engineered throughout the organization.  If you're successful at doing that - you've increased the probability that your business and your shareholders will be rewarded for many years to come."