FOX Business nabs fourth straight quarterly ratings win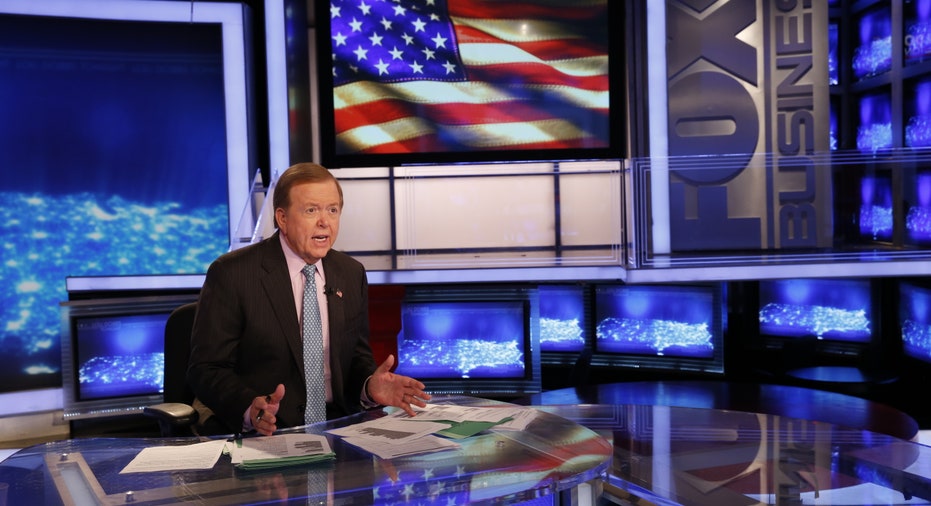 Not only is FOX Business Network the number one rated business channel, it clinched a new milestone in the third quarter on 2017, beating rival CNBC in Business Day viewers for the fourth straight quarter.
"Lou Dobbs Tonight," "Varney & Co.," "CAVUTO: Coast to Coast," "Countdown to the Closing Bell with Liz Claman" and "The Intelligence Report with Trish Regan" finished as the top five rated business programs of the quarter and helped drive momentum across the board. Varney, Cavuto, Regan, and Claman helped the channel average 187,000 total viewers, 23% more than its Comcast (NASDAQ:CMCSA) owned competitor.
Viewers flocked to FBN as the U.S. stock market continued its ascent to record highs and for up-to-the minute coverage of rising tensions with North Korea and Hurricanes Harvey and Irma. During the business day, FBN finished the quarter up 26% from last year in viewers and up 21% in the key demo of adults age 25-54, while CNBC fell 14% in viewers and 30% among the demo.
"Lou Dobbs Tonight" finished as the most-watched news program on business television in both total viewers and among the demo, while Maria Bartiromo's "Mornings with Maria" saw viewership grow 10% compared to the third quarter last year.
"Wall Street Week," also anchored by Bartiromo, saw a 16% increase and other evening programs, such as "Making Money with Charles Payne" and "Risk & Reward" also topped their CNBC competition among total viewers. "Kennedy," hosted by Lisa "Kennedy" Montgomery grew 23% in total viewers this quarter compared to the third quarter of 2016.
CNBC delivered its lowest rated quarter since 1991 among the demo. Among total viewers, CNBC had its lowest rated quarter in 22 years -- dating back to 1995. For the month of September alone, FBN averaged 195,000 viewers compared to 158,000 for CNBC during Business Day.
FBN's big sister, Fox News, had a strong quarter as well. FNC was the top-rated basic cable network in both prime time and total day viewers for the fifth straight quarter and topped rivals CNN and MSNBC for the 63rd consecutive quarter.
Twenty-First Century Fox (NASDAQ:FOXA) is the parent company of FOX Business Network, Fox News Channel and its digital arms FOXBusiness.com and Foxnews.com.