FOX Business Goes Live on Sirius XM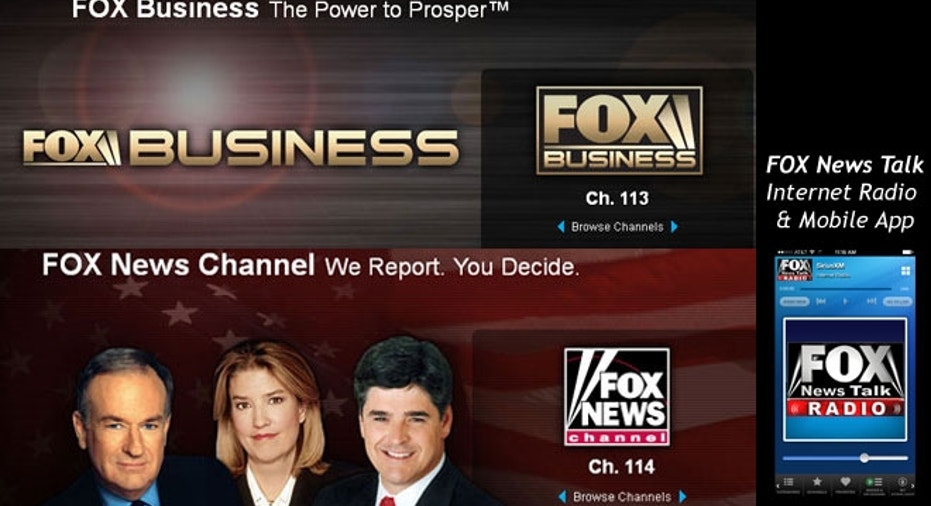 FOX Business Network went live Friday on Sirius XM Radio (NASDAQ:SIRI), bringing FBN to the satellite radio network's 25 million subscribers.
Last month, Sirius XM unveiled an agreement with 21st Century Fox (NASDAQ:FOXA) to continue carrying FOX News Channel and adding FOX Business to its lineup through August 2019.
The deal also brought the two channels, as well as FOX News Talk, to the company's Internet radio service and mobile apps.
Click here to listen LIVE online
FOX Business is available on Sirius XM channel 113, and listeners can find FOX News on channel 114. FOX News Talk streams online on channel 450.