Four Ways to Stretch Your Budget for a New Baby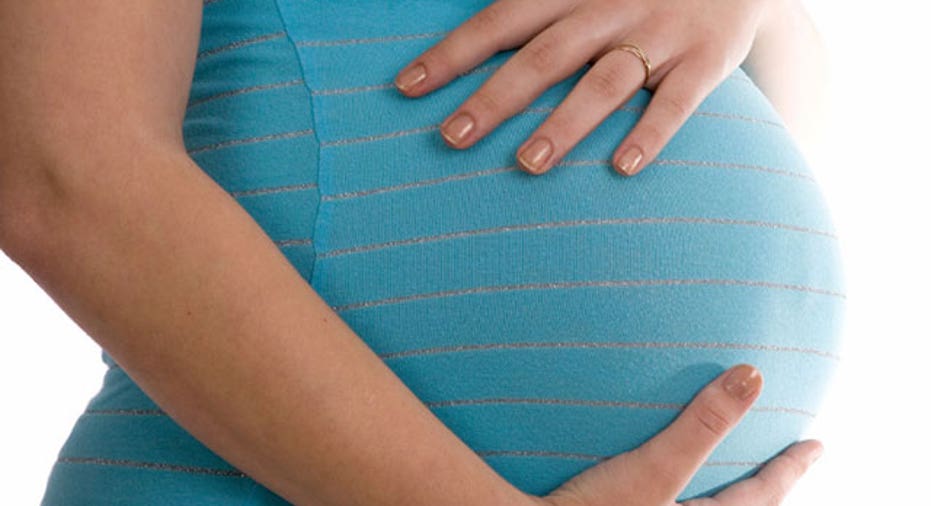 Prepping your finances for a baby
Preparing for your baby's arrival can be one of the most exciting experiences in life. Yet the addition of a child can also take a toll on your finances. In fact, child-rearing expenses for a two-child middle-income family with married parents range from $11,880 to $13,830 per year, according to the 2010 Expenditures on Children by Families report from the U.S. Department of Agriculture.
Luckily, with a little preplanning and some savings strategies, you can prep for a new baby without blowing your budget. Here are four ways to save on and plan for baby expenses.
Baby-related expenses don't have to be a huge drain on your finances.
Here's a secret: Baby needs -- beyond diapers and formula -- don't cost that much, especially if you are lucky enough to receive big-ticket items from family and friends, says Julie Asti, CFP, owner of Berkeley, Calif.-based Asti Financial Management, which often counsels expectant and new parents. Not to mention that you won't be getting out much in the beginning, so the decrease in your entertainment expenses will likely offset some of that new cost.
"That's why you should be most concerned with making sure you can cover your expenses after the baby's arrival, especially if Mom (or Dad) will be taking some time off to be with the baby and income will decrease," says Asti.
In other words, start crunching the numbers for a new budget, and make sure you have all of your financial ducks in a row. "When you're in your second trimester, and can move around and make phone calls and do things," she says, "you should be planning." Among the items to cross off your list is finding out about maternity and paternity leave policies; what kind of short-term disability you are eligible for; if there will be additional costs to add the baby onto your health insurance policy; and what type of baby care you might need and how much it will cost.
A baby registry can save money on baby gear and other essentials, but it pays to consider your finances -- and resources -- first.
"If you're looking to save money, or get the most from your registry, then this is a critical step," says Carly Kirsch, owner of Newly Nested, a Connecticut-based baby-planning service. Some key questions to answer while building your list of "must haves": Will you have a dedicated room or space for a nursery? Are you thinking of breastfeeding or formula feeding? Will you be traveling with your baby often? Will you and your partner be sharing the duties of chauffeuring around your precious cargo? Your answers will help you save money because you'll avoid buying or registering for unnecessary items.
Before you even go shopping or set up a baby registry, consider getting the word out that you're open to hand-me-downs, says Kirsch. That goes for maternity clothes, too. "Check first with family, friends and even neighbors. Not only is it a green practice to reuse these typically gently used items, but check consignment stores, too, that have higher standards on what they accept."
She points out that most products such as swings, bouncer seats and highchairs have removable covers or liners that can be washed and sanitized. Just be sure those items meet safety standards and aren't on any recall lists.
While a baby registry can save money on the baby essentials, a little planning can add to your savings.
Ask for the long-term baby expenses that are the most expensive -- diapers and wipes. "You can also request that friends and family give you gift cards to club and warehouse stores where diapers and wipes are cheaper," says Carly Kirsch, owner of Newly Nested, a Connecticut-based baby-planning service. Don't forget to choose some smaller items you'll need down the road such as feeding accessories, bowls, spoons and sippy cups.
Another tip when choosing pricier baby gear is to find those that do double duty, says Joanie Demer, co-founder of TheKrazyCouponLady.com, a couponing and shopping advice site. Her suggestions: Instead of a registering for a bassinet and a playpen, go for a play yard that has a bassinet insert. Instead of registering for the traditional highchair and the portable highchair, choose a "space-saving highchair that can be attached to a kitchen chair and toted along to Grandma's house."
While it may not save money upfront, going gender-neutral on larger items is a wise way to stretch your budget if you plan to have more than one child.
"Choosing patterns that can be used for a boy or girl for items such as car seats, highchairs, etc. can save you money down the road," says Carly Kirsch, owner of Newly Nested, a Connecticut-based baby-planning service. The same goes for baby furniture -- a Victorian-style white crib may look lovely in your baby girl's room, but it may not work for her future little brother.
Another savings tip: Consider going generic on certain items. Store-brand formula meets the same FDA requirements as the name brand, according to Joanie Demer, co-founder of TheKrazyCouponLady.com, a couponing and shopping advice site. Price, she says, really is the only difference. "Store-brand formulas average $14 per can, whereas the name brands sit around $23."
If you do find yourself attached to certain brands, sign up for their loyalty programs and "Like" their Facebook pages to get coupons and discounts, Demer suggests. "Don't forget sites like Advil, Tylenol, Vicks, Triaminic and Pediacare for baby medicines, humidifiers and thermometers," she says.
As for clothing, use clearance sales to stock up for the future, adds Demer. When your child grows, you'll have a head start on his or her wardrobe without breaking your budget.