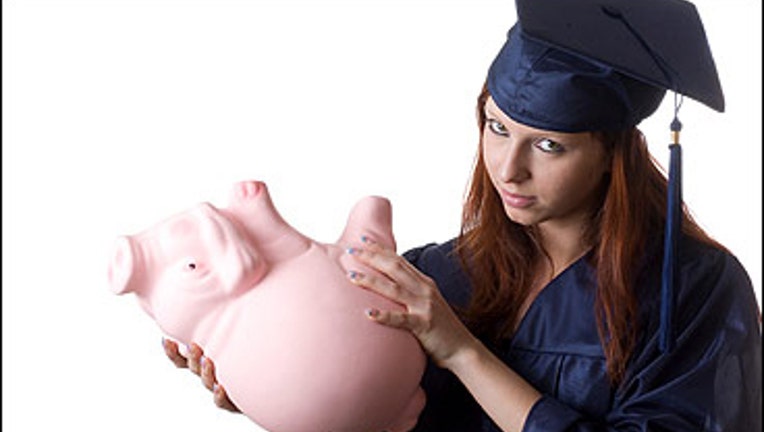 While it's the start of a new year, Jan.1 is also the first day when incoming college freshmen can start to fill out the Free Application for Federal Student Aid (FAFSA). And the earlier they complete this form, the better their chances of getting necessary funding aid.
Students must file the FAFSA each year they plan to attend college and since federal aid is administered on a first come, first serve basis, it's important for students to submit their applications as early as possible to negotiate the best loan package.
"Even if you are uncertain if you will attend a college or university during the next academic year, you should still file your FAFSA to ensure you are in the pool for all potential aid dollars available," says Chanel Greene, manager, financial aid at Peirce College.
Filing earlier can give students a leg up on the competition for institutional gift aid as well, says Jay Murray, director of admissions at Post University.
"Whereas loans are always available, the availability of university grants and scholarships, which do not need to be repaid upon graduation, ends once those funds have been exhausted," he says. "It is typically the students who apply early in the process who get first priority for this university funding."
To ensure that the process goes as smoothly as possible, here are four ways students and their families can get prepared to file for aid come January.
Determine who is Filing
Although the student is the official FAFSA filer and his or her information is always included on the application, dependent students (those still financially supported by their parents) must file with their parents, according to Murray.
"There are sections for both the parent and the student, and both parents and students must apply for their own PINs," he says. "Independent students – those who don't live at home anymore and financially support themselves – do not need to provide any information on their parents."
Greene points out that including or excluding a parent's/parents' personal and financial information has a different impact on each student's financial situation and the student's Expected Family Contribution (EFC), is used to determine if the student is eligible for a Pell Grant and additional financial need.
Use Preliminary Tax Information
Although a finished tax return makes filing the form a little easier, it's not required for FAFSA completion, says Karen McCarthy, spokesperson for the National Association of Student Financial Aid Administrators (NASFAA).
"Families can complete the FAFSA with estimated tax information and then make corrections once the tax return is filed, if necessary," she says. "Meeting state and institutional deadlines is more important than completing the FAFSA with final tax information and families should complete the FAFSA with estimated information if necessary by the applicable deadline."
Greene explains that if three to six weeks have passed between students and their families filing the FAFSA and completing their tax return, it's possible for the Department of Education to retrieve the IRS tax return after first submitting or updating the FAFSA.
"This saves you from having to transfer all the information yourself," he says.
Gather all Required Documents/Information
Students and parents should take the time now to find their 2012 W-2 forms along with access to balance information on bank accounts or college savings plans to avoid wasting time looking for them when filing for aid, advises Murray.
Each student might be required to complete or submit different items--students who would like to borrow loans need to complete the entrance counseling process and the Master Promissory Note at www.studentloans.gov, says Greene.
"There may be some students who have been selected for a process called verification, where the Department of Education has asked Office of Financial Aid administrators to double check an item or several items that were on the FAFSA, just to make sure an error hasn't been made."
File Early, but Don't Rush
Due to limited funding, meeting any deadlines for state and institutional aid consideration is crucial, says McCarthy, but don't risk making mistakes by rushing over the application.
"If you need help, contact the Financial Aid office of the college where you want to enroll and a trained financial aid person will provide assistance," says Murray."You should never pay for help filling out the FAFSA. Help is available for free."