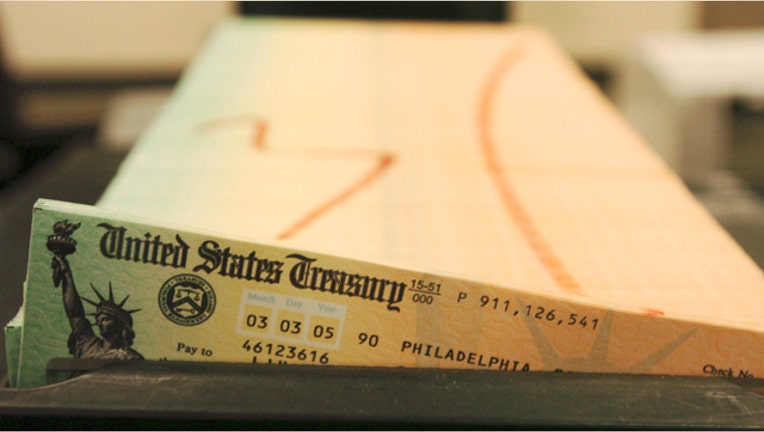 9 Very Valuable Digits
Your Social Security number is the key to your financial castle. Armed with those precious nine digits, identity thieves can rip off your good name and credit to set up new accounts and loans or rob your existing accounts.
High-tech schemes to steal your "Social" use deceptive phishing emails, spyware or keystroke software that copy your passwords for online banking or other accounts. Low-tech methods include stealing wallets and dumpster-diving for unshredded bank statements.
No matter how crooks get your number, the turmoil they will spin into your life could take you months and thousands of dollars to resolve. In 2010, 8.6 million U.S. households were touched by identity theft and lost $13.3 billion as a result, according to a Bureau of Justice Statistics survey.
"Of any piece of personal information, the Social Security number is the most critical to safeguard," says Lisa Schifferle, an attorney in the Federal Trade Commission's Division of Privacy and Identity Protection. "It's the golden ticket to identity theft," she says, adding that government watchdogs field more complaints about identity theft than anything else.
Here are four things you must know to protect your Social Security number.
Know Where You Need to Provide Your Social
Unless you've lived entirely off the grid and have never been employed, paid taxes, received government assistance, or had a mortgage or other loans, you've needed a Social Security number at some point.
According to Mark Hinkle, spokesman for the Social Security Administration, these are the entities that are most likely to require you to provide your number.
Employers.
Internal Revenue Service for tax returns and federal loans.
Banks and lenders.
U.S. Treasury for savings bonds.
Other government-funded programs such as welfare and workers' compensation.
Keep in mind, too, that government agencies obligate certain businesses to acquire your Social Security number. For example, under IRS rules, banks must obtain a Form W-9, or Request for Taxpayer Identification Number and Certification, from customers opening new accounts, says Mark Rodgers, a spokesman for Citibank. The taxpayer ID that's requested by a W-9 is the customer's Social Security number.
At Wells Fargo, spokesman James Hines says new accounts requiring a taxpayer ID or Social Security number include savings accounts, loans and even safe-deposit box rentals. Wells Fargo does not put the numbers on statements or online accounts, he notes.
Know Who Doesn't Need Your Number
You'll find a blank space to fill in your Social Security number on many forms and applications.
That's because it's a number unique to you and therefore an especially easy way to identify you.
Schifferle and Susan Grant, director of consumer protection at the nonprofit Consumer Federation of America, say the following businesses commonly ask for Social Security numbers -- especially if they run credit reports -- but don't have to have them.
Why do these businesses want your Social? Most landlords, for example, consider the numbers necessary for doing credit checks, which provide a treasure trove of information about prospective tenants, says Rebekah Near, CEO of Orca Information, a company in Anacortes, Wash., that handles employment and tenant screening nationwide. Property owners can learn whether prospective tenants are financially responsible and if they've ever been evicted or arrested.
"People don't see why it's absolutely necessary in every case," says Near, also a regional official with the National Association of Residential Property Managers. "But people lie."
Know You Can Just say 'No'
To protect your Social Security number, you can always refuse to give it when businesses ask for it. But they can deny you service, says Schifferle.
Still, don't just automatically fill in that blank on forms, says Grant. Be skeptical about why the business needs your number. She suggests offering your driver's license number instead.
At credit bureau TransUnion, spokesman Clifton O'Neal says credit reports can be pulled without Social Security numbers. But the additional information can allow a business to receive a more complete report about you.
TransUnion screens tenants and doesn't always need Social Security numbers to provide landlords with credit reports, O'Neal says.
Insurance companies might charge you higher premiums if you don't supply your number, warns J. Robert Hunter, insurance director for the Consumer Federation of America.
But spokeswoman Michal Brower says major insurer State Farm doesn't even ask.
Some state laws bar colleges and universities from demanding students' Social Security numbers, except for financial aid, says LeRoy Rooker, a senior fellow with the American Association of Collegiate Registrars and Admissions Officers, or AACRAO.
Most schools store students' numbers in a database but don't use them on transcripts, an AACRAO survey found.
Ask a Ton of Questions
If you just can't avoid giving out the number, "we advise people to ask a lot of questions," says Schifferle. Start with these.
"Why do you need my Social Security number?"
"Will my number be shared with anybody?"Your number and other nonpublic personal information may be shared by your bank with affiliates and other businesses. But federal law requires companies offering financial products such as loans, insurance or investment advice to tell how they share your information.
"May I see your privacy policy?"A legitimate business requesting your Social Security number should have a privacy policy explaining why personal information is collected, how it's used, and who will have access to it. The California attorney general's office recommends that if you're not satisfied with the terms of the policy or if there is no written policy, just walk away.
"How will my Social Security number be stored?"You want to know, for example, that your rental application won't sit in a pile on the apartment manager's desk that someone can sift through after hours. Feel confident that a business will take measures to protect your Social Security number.