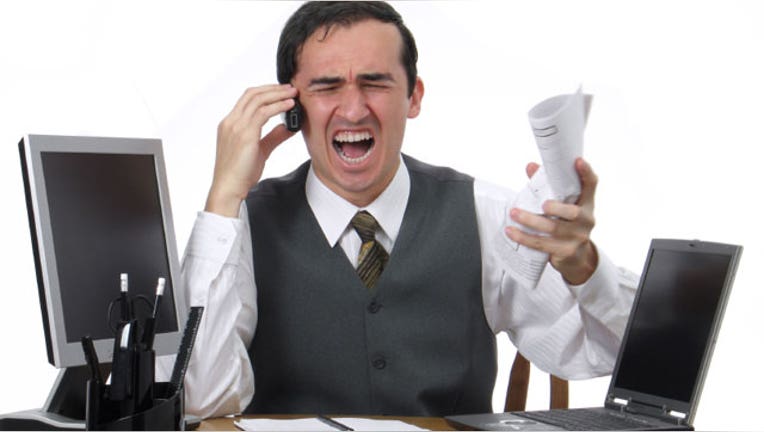 For some, it's the most wonderful time of the year. For others, it's the most stressful and dreaded.
The holiday season is filled with parties, gift buying and giving, food making and family visits that can lead to increased stress and blood pressure levels.
"With money concerns, family conflict and a general chaotic schedule, there is no doubt the holidays are quite stressful," says Michale Smith, the chief medical editor at WebMd. "People spend about 42 hours a year on holiday activities. That's a lot of time to fit into a busy schedule."
Between all the wrapping, caroling, baking and shopping, here are four ways to keep your stress level under control this holiday season.
Create a Holiday Budget
Buying gifts for everyone on the list is a top stressor for most consumers. Combating the lines and crowds at the store are tough enough, but the financial strain gift giving places on budgets is hard to deal with.
To prevent stress related to holiday shopping, Paul J. Rosch, chairman of the board of The American Institute of Stress, recommends creating a holiday budget before embarking on shopping trips that includes all the people you need gifts and a dollar limit.
Having a list to stick to will give you control of your expenditures and prevent overspending. "Stress results from threats and challenges over which you feel you have little control," says Rosch. "The best way to avoid such problems is to prevent or minimize them."
Identify Stress
We are all quick to blame family, friends and work for our stress, but we are in charge of how we handle the pressure.
"Stress comes from inside not outside," says WebMd's Smith. "We become miserable around the holidays because we worry about the future or fret about the past when we really should focus on the present." While it's tempting to reignite family feuds or clear up misconceptions at gatherings, Smith advises waiting to broach these topics until after the new  year to avoid unnecessary stress.
Keep a Regular Schedule
The holiday season can be frantic between holiday parties and last-minute shopping trips, making it hard to stick to a normal routine, which adds to the stress. Smith warns people not to feel obligated to attend every party or event and that it is more important to get sleep and stay as regular as possible.
Make Yourself a Priority
It's not uncommon to over eat, drink too much, sleep too little and back burner exercise or normal habits during the holidays, but doing that will only make you more stressed out, experts warn.
According to Eudene Harry, the medical director for the integrative and holistic Oasis Wellness and Rejuvenation Center in Florida, over indulging in high sugar and fatty foods makes you more tired and irritable which raises stress levels.
Exercise is a great stress management tool that improves your mood and increases your memory. When you don't set aside time to do workout or get enough sleep can lead to resentfulness which will lead to a bah-humbug holiday.
"We get overwhelmed during holidays. We get determined do everything," says Harry. "You need to take time for yourself."