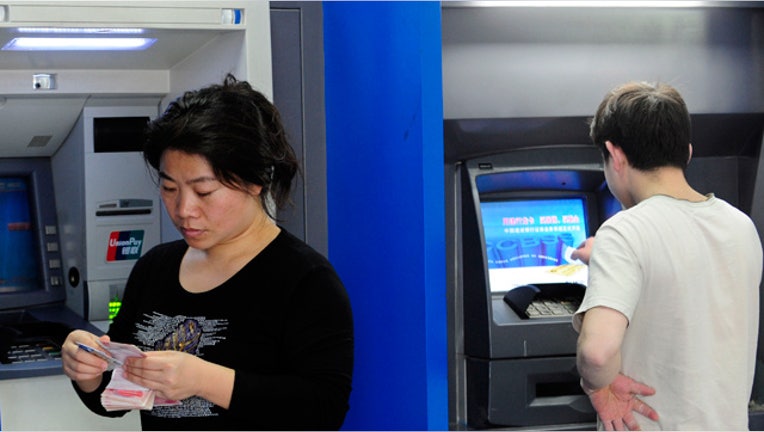 Have you had the suspicion lately that your longtime bank no longer suits your needs? Or have you recently opened an account at a new bank, only to feel like it's not a good fit?
There are countless reasons you may experience friction with your bank, such as a merger with another institution. The impending union between Capital One Bank and ING Direct, which takes effect Feb. 1, is one example of a merger that has made some account-holders a little nervous about what's to come -- particularly those currently with ING Direct, who have long enjoyed a unique banking experience.
But mergers aside, there are plenty of things that can signal that you and your bank aren't meant to be. Here are four signs it may be time to move on.
1. Your savings account interest rate is only average
Though it may be painful because of today's interest rate levels, take a moment to review your savings account's current rate against the FDIC averages. If you are earning an average rate or below, it's likely you could be earning several times your current level of interest. Recent surveys by MoneyRates.com indicate that the top banks for savings and money market accounts routinely offer rates several times that of the national averages. Accepting an average yield amounts to losing interest income every month, so don't settle for a bank that lacks competitive rates.
2. Your checking account has a monthly maintenance fee
Paying a monthly maintenance fee on your checking account is another unfortunate way to lose money each month. Despite recent declines in the number of free checking accounts, many banks still offer accounts with no monthly fees. Some banks may require that you keep a certain minimum balance or meet other standards to waive the fee. But if you often fail to meet the criteria on your account, seeking a new bank that waives these requirements is probably a wise move.
3. You rarely visit your local branch
If you can't remember the last time you saw the inside of your local branch, you may want to look at online banks, which often have lower fees and higher interest rates because of their minimal overhead. You may not be able to visit a branch to handle these accounts, but if you are already banking primarily online, switching to an online-only bank may offer a painless transition and some attractive perks.
4. The customer service has declined at your bank
If you feel that you are no longer getting top-notch service at your current bank, you are not alone. Because lending demand is low, many banks are no longer seeking deposits as aggressively as they have in the past, which has sometimes translated into weaker efforts to retain customers. If you no longer feel valued when interacting with your bank, it is almost certainly time to look elsewhere.
If you would like to switch banks but worry that the process will be a hassle, there are resources that may help ease your transition, such as SavingsAccount.com's Bank Switch Kit. But whatever avenue you choose for switching, there's little sense in waiting once you've seen the signs above.
The original article can be found at SavingsAccounts.com:4 signs you should ditch your bank