Four Factors in the Rent vs. Buy Decision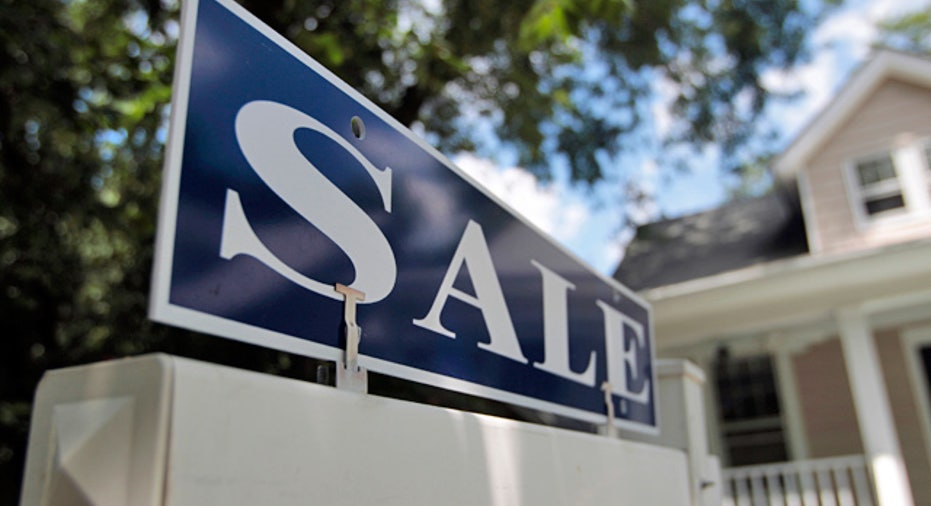 When Brandon Noel and his wife Pam relocated from Selden, N.Y., to Mount Prospect, Ill., they thought long and hard about whether to rent or buy their next home.
"We started out looking to rent, but we were open to buying," says Noel. "We went out and looked at houses; we found one that was for sale or rent, and the Realtor suggested that we rent."
Noel, 39, works in corporate communications at an insurance company. His wife is a stay-at-home mother of two young children. Their move, in August 2011, was triggered by a corporate downsizing that shifted Noel's job 870 miles away.
The decision to rent enabled Noel to test out the house and the neighborhood before committing to live there for the long term. Noel says the house was "sound," but he did notice some flaws -- including slow plumbing and out-dated electrical wiring -- that he says he wouldn't have noticed during a prepurchase walk-through. Noel also says he soon realized that a nearby shopping mall was a source of litter that blew trash into the neighborhood.
Still, Noel says he might eventually buy the house or a different home a few blocks further from the mall.
"Right now, we are happy renting," he says, "but at some point in the near future, we do plan on buying."
Mortgage calculator: Rent Vs. Buy
The decision to rent or buy is clearly a complicated one. If you're in a similar situation as the Noels, here are four factors you need to consider before deciding whether to rent or buy:
No. 1: Cost
Generally speaking, renting is cheaper and has lower barriers to entry than buying a comparable home in the same neighborhood, says Jim Lapides, a spokesperson for the National Multi Housing Council (NMHC), a trade group in Washington, D.C., that represents corporate apartment owners. That price differential means you might have to settle for less space if you want to live in an area that's pricier than you can afford as a homeowner.
"It comes down to the cost factor, and you need to realize that housing is shelter, not an investment," Lapides says.
On the other hand, apartment rents are on the rise, historically-low mortgage rates and depressed home prices have made buying more affordable, and appreciation is a possibility, if not a guarantee, according to Scott Norman, executive director of the Texas Association of Builders in Austin.
"If you can qualify for a loan," he says, "it makes more sense from a dollars-and-cents standpoint to purchase a home and be developing equity and increasing your net worth."
Moreover, Norman adds that some communities have very little rental housing, which means buying might be your only option.
No. 2: Your timeline
If you're planning to move within a few years, you might not want to incur the costs of buying a home. But if you intend to stick around, buying can make more sense, Norman says.
"If you're going to stay in a community where you want to raise a family and where you plan on being for your entire working career and beyond, the balance really tilts in favor of homeownership," he says.
Still, Lapides says the decision should be a personal one, and old rules of thumb -- that you should buy if you plan to stay more than five years, for instance -- no longer apply.
No. 3: Flexibility
Not only could buying a home limit your ability to cut your housing expenses, you may not be able to pursue housing opportunities further away if you get transferred or lose your job. Selling a home is especially difficult in today's market, and if your home has declined in value, you may have to pony up cash in order to sell it.
Picking up and moving to another city will be far more difficult.
Read: Can rent payments help your credit score?
"When you buy a home, you don't have the same flexibility and mobility that you can get from renting," Lapides says. "That's a huge consideration when you're deciding whether to rent or buy."
No. 4: Are you ready for homeownership?
Many people enjoy keeping up after their homes. Yet, home repairs, landscaping and occasional improvements are costly and time-consuming. Lapides says a lot of people buy fixer-upper homes that they perceive as a good value, only to realize later that they don't have the time or money to make the upgrades.
Read: How to estimate the costs of homeownership
"You need to be brutally honest with yourself about your ability to undertake those things, and how much time and money it will take," he says.
Once you've considered these factors, you should be at least one step closer to making a smart decision about whether you want to rent or buy.
The original article can be found at HSH.com:4 factors in the rent vs. buy decision