Four Essential Elements of the Ultimate Home Office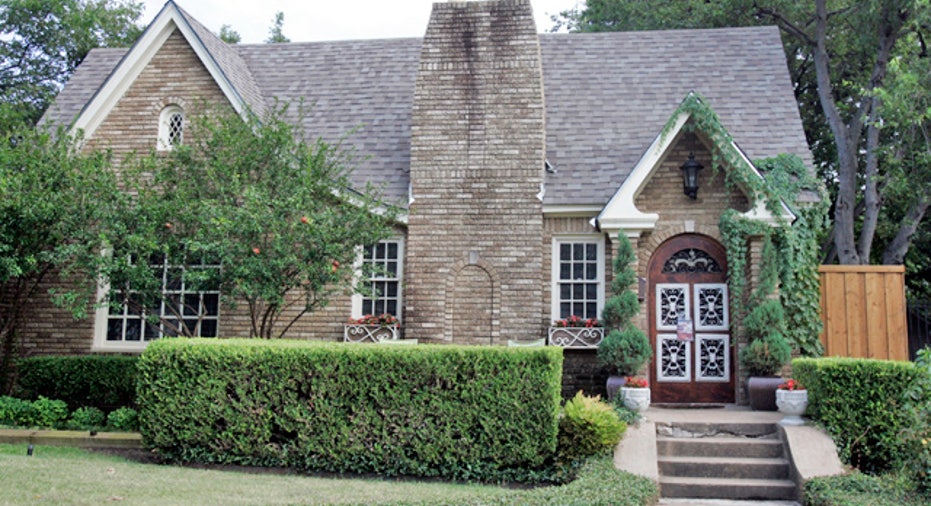 Whether they're telecommuting for an employer or are self-employed, a growing number of Americans are working from home. According to a report by Forrester Research, an estimated 63 million U.S. workers are expected to work at least part of the week at home by 2016.
The ultimate home office doesn't have to be grand or expensive, but it does need a few essential elements. Experts say it starts with finding the right spot in your home and setting up the space to meet your needs. Here are four essential elements of the ultimate home office:
1. Location, location, location
The location of a home office is often constrained by the size and layout of a person's home or apartment. Lisa Kanarek, founder of WorkingNaked.com, says today's home offices range from stand-alone structures in backyards to the corners of living rooms.
For those who don't have a dedicated room, Kanarek says a formal, infrequently used dining room can make a good option. Ideally, you'll want to find an area of the home that will give you the most privacy and silence.
6 techy upgrades for your home
"Whatever you do, you don't want to have a place with too much traffic. Avoid being near the kitchen and don't use the bedroom because you'll never escape your work," says Kanarek.
2. Choosing the proper furniture and equipment
Jeff Zbar, founder of the website ChiefHomeOfficer.com, says furniture should be selected to fit the user. That could range from a simple tabletop desk to an L-shaped desk with drawers and a hutch. In most home offices, you'll do best with a small, compact work station that meets your basic needs.
"The desk doesn't have to be the place where you dump your money. It can be simple and small. You want to have the most functional layout and maximize your space," says Zbar.
If there's one place you should not scrimp, it's the chair. Because most people who work in a home office spend endless hours sitting at their desk, an ergonomic chair with proper back support and armrests is essential.
3 tips for cutting your mortgage costs in 2012
"The biggest luxury in any home office is a good chair. You need to put a little money in it or you could be dealing with back and neck pain," says Kanarek.
Kanarek says those in small spaces should "think vertically" by using bookcases to maximize space and storage. Zbar says feng shui and traditional design rules won't often work in a home office because functionality needs to be the top priority in a small space.
Don't be scared of odd desk placement if it's functional.
"You need to be creative. Use what you can and whatever works for you. Try different setups to see what works," he said.
3. Effective use of technology
Technology is the backbone of any business and it can make or break an effective home office setup. Jo Heinz, president and CEO of Staffelbach design firm in Dallas, says technology has made things smaller, better and more inexpensive. Bulk desktop computers and multiple devices for scanning, faxing and printing have now given way to inexpensive laptops and small combo units.
"You don't need giant expensive equipment anymore. When space is limited you should capitalize on the type of equipment you can. Make everything wireless," says Heinz.
Not all green home improvements make cents
At the very least, your home office should have high-speed Wi-Fi, a dedicated phone line, a high-powered laptop, a combo printer/scanner/fax unit, and an extra hard drive or two. Hands-free headsets can also be an asset for those who spend a lot of time on the phone.
Beyond the basics, Zbar recommends a large monitor or even multiple monitors. Heinz says backup power supplies and data redundancy is critical to ensure continued operation of your home office in a time of an emergency or power outage. Be sure to have your computer protected by an online backup service and a battery backup system.
4. Comforting design and decor
Whereas most corporate office setups are utilitarian in design, Kanarek says a home office is an extension of your home -- the last thing you want is a bland corporate cubicle in your spare bedroom.
"You don't want that boring corporate look in your office. Stay away from industrial desks and personalize the space," she says.
Along with more homey furniture, Heinz says color is also important. While anything too outrageous can be distracting, anything too soothing and comforting can make you less attentive and productive. She said greens, whites, ivories, grays and tans are neutral colors that can invoke just the right amount of relaxation.
Finally, your home office décor shouldn't be limited to a family photo on the desk. Heinz says to bring art, sculptures, curios or anything else into the office that helps make it your own. And if you have space, a recliner or love seat can add a nice touch.
"The ultimate home office is so personal. You might want a chair with an Ottoman too. When you're in there all day, it's nice to have something where you can move around and have multiple venues," she said.
The original article can be found at HSH.com:4 essential elements of the ultimate home office