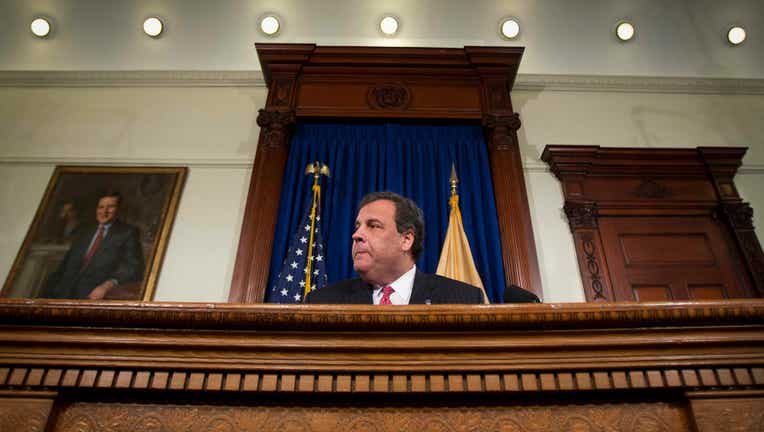 New Jersey Gov. Chris Christie apologized for "Bridgegate" during a Thursday press conference, saying that he had fired a top aide for involvement in the scandal.
"I had no knowledge or involvement in this issue, in its planning or its execution and I am stunned by the abject stupidity that was shown here, regardless of what the facts ultimately uncover," Christie said.
Regardless of what caused the closure of lanes leading to the George Washington Bridge in September, local small business owners say the resulting gridlock took a serious toll on their businesses.
Bridgette Pursely, owner of Dog Gone It Doggie Daycare
"We do a drop off or pick up of our customers' dogs, and because of the traffic, we had to turn people down," says Pursely. She says a trip that normally would have taken 15 minutes took as long as an hour.
"It was a mess – and being that it was caused on purpose and [took] someone's life and caused me and my customers inconvenience because of personal feelings … I feel sad and disappointed," says Pursely.
Frank Stancato, owner of Café Tivloi
"I think it's very bad – what am I supposed to think? I don't know if the governor is involved or not, but the people [involved] are no good," says Stancato, who has owned his Fort Lee restaurant for 28 years.
Dr. Andrew Rodgers, owner of Fort Lee Chiropractic & Rehabilitation
"That episode for those four days was the worst traffic backup in [the] history of my 30 years at 530 Main St.," says Dr. Rodgers. "When it was backed up, I couldn't take care of my patients."
Dr. Rodgers says he's unconvinced of Christie's apology.
"He was denying he knew about it … I doubt that very much," says Dr. Rodgers, who adds that leaders are responsible for knowing what their staff members are up to.
Michael Gilsinan, owner of Fort Lee Music School
"It affects all the businesses in Fort Lee," says Gilsinan. "The traffic here is day and night … it's so frustrating."
Nick Pappas, co-owner of Chillers Grill
"It affected me personally. I live in East Meadow, Long Island and I travel through the Cross-Bronx Expressway every day," says Pappas. "Those four days, a drive that normally takes me 40 minutes took me almost three hours each way."