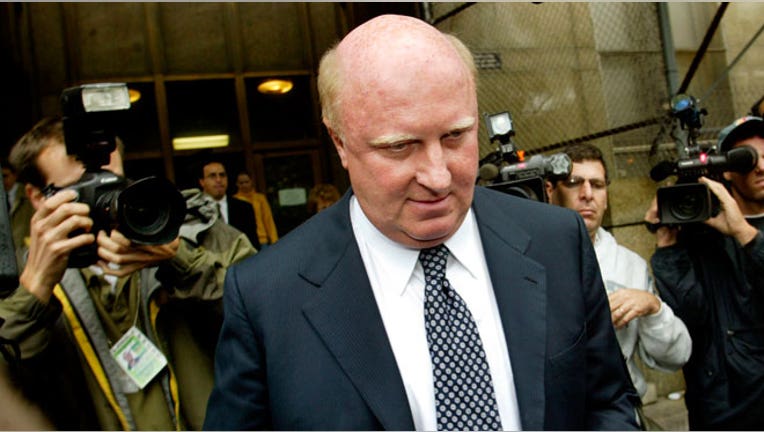 A judge has ruled that Dennis Kozlowski, the jailed former CEO of Tyco (NYSE:TYC), is entitled to another parole hearing that could set him free sooner than expected.
Kozlowski, 66, was convicted during a high-profile trial in 2005 of raiding Tyco's coffers to fund a lavish lifestyle for himself and his family. He was sentenced to serve up to 25 years.
Last April his parole was denied after New York State parole board members determined that he remained a public threat.
Kozlowski sued the board last fall noting that he was a model prisoner and arguing that he in no way remains a public threat.
After reviewing Kozlowski's arguments, New York State Supreme Court Judge Carol Huff issued a ruling on Wednesday that grants Kozlowski another hearing.
In the ruling, Huff stated that the parole board had not provided "any 'factors and reasons' … as to why petitioner's release would undermine public safety and welfare."
The judge said the parole board apparently made its decision to reject Kozlowski's parole based on the crimes for which Kozlowski was convicted nearly eight years ago, not on current factors.
A spokesman for the New York State Department of Corrections and Community Supervision said the next Parole Board interviews at Kozlowski's jail are scheduled to take place the week of March 4, 2013, at which time Kozlowski's case could be reviewed.
Alan S. Lewis, one of the attorneys representing Kozlowski, said in a statement to FOX Business, "We are enormously gratified by the Court's decision. In our view, it is unlikely that there is a more deserving candidate for parole in New York than Dennis Kozlowski."
A spokesman for the New York State parole board did not immediately return a call seeking comment.