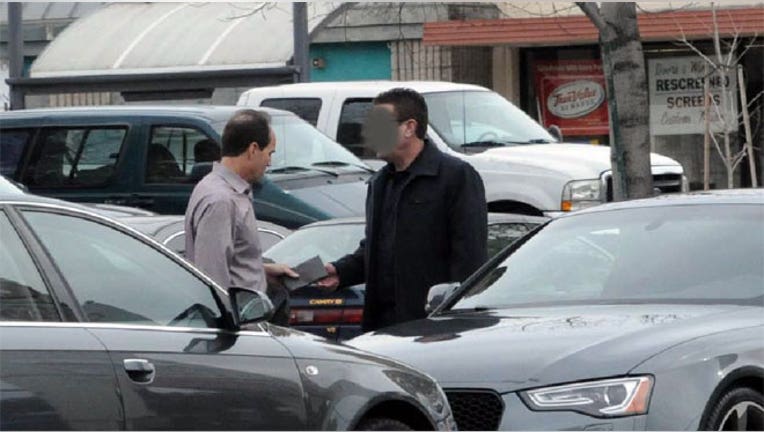 Former KPMG LLP senior partner Scott London pleaded guilty on Monday to a criminal count of security fraud stemming from an insider trading scheme in which London and a friend are believed to have reaped more than $1 million in illegal profits.
In a hearing before U.S. District Judge George H. Wu in Los Angeles, London admitted accepting cash bribes and luxury goods from a jeweler friend in exchange for confidential information London obtained as a top executive at KPMG.
The jeweler, Brian Shaw, pleaded guilty in May to one count of conspiracy.
London and Shaw met in various locations around the Los Angeles area such as parking lots and golf courses where London tipped off Shaw with information on KPMG clients, including Herbalife (NYSE: HLF), Skechers USA (NYSE: SKX) and Deckers Outdoor Corp. (NASDAQ: DECK).
Shaw was captured in a picture taken by investigators handing London an envelope stuffed with $5,000 in cash. London, in addition to tens of thousands of dollars in cash, also pocketed concert tickets and high-end jewelry, including a $12,000 Rolex watch.
Prior to pleading guilty, both London and Shaw admitted to investigators that London provided information on companies' earnings and merger plans to Shaw before that information was made public. Shaw then used the information to buy and trade stocks based on the inside information provided by London.
"Over the course of several years, Mr. London secretly fed confidential, insider information to a man he knew would use that information to make trades," U. S. Attorney André Birotte Jr. said in a statement. "Behavior like this is an affront to people who follow the law and compromises the public perception in the inherent fairness of the markets by creating an uneven playing field."
The scandal was a huge black eye for accounting giant KPMG.
London, 50, supervised more than 500 accountants at KPMG and personally handled audits for major clients, including Herbalife and Skechers USA.
While federal investigators and London's defense attorneys disagree on the amount of money generated by the insider trading scheme, prosecutors believe Shaw profited to the tune of $1.27 million.
London, who faces up to 20 years in prison, will be sentenced in October. Shaw is scheduled for sentencing in September.