Former Kimberly-Clark healthcare unit makes muted market debut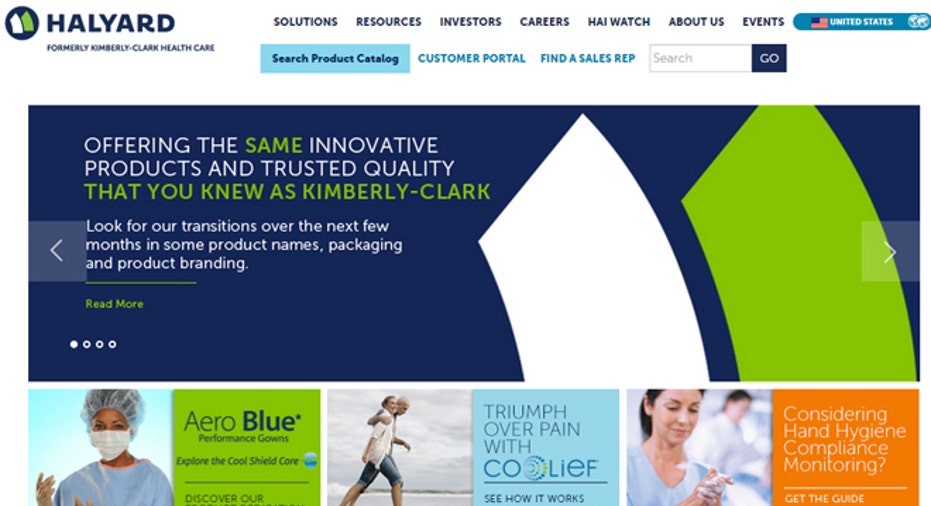 Shares of Halyard Health Inc, the spun-off healthcare unit of Kimberly-Clark Corp, rose marginally in their market debut on Monday after many of the investors who expect the company to benefit from the Ebola crisis apparently bought the stock during its near two-week period of unofficial trading.
Demand for Halyard's eye shields, face masks, disposable gowns, gloves and shoe covers has surged since Ebola was first diagnosed in the United States in late September.
Kimberly-Clark announced the spinoff a year ago, saying it wanted to concentrate on Huggies diapers and Kleenex tissues.
The stock, which traded as high as $53.85 after "when issued" trading started on Oct. 21, was up 0.8 percent at $38.29 at 11:00 ET on the New York Stock Exchange compared with its "when issued close of $37.97 on Friday.
Kimberly-Clark shareholders were given one share of Halyard for every eight shares of Kimberly-Clark held.
"Shareholders didn't feel any need to buy the stock right away, and investors who wanted to place large orders had already bought the stock during the 'when issued' period," said Jay Ritter, an IPO expert and professor of finance at the University of Florida.
Halyard's surgical and infection-prevention division accounts for nearly 70 percent of its total sales.
Ebola is spread by direct contact with the bodily fluids of a person who has the disease, making it essential that no skin is exposed by workers taking care of Ebola patients.
Kimberly-Clark's healthcare business had sales of about $1.7 billion in 2013, about 8 percent of the company's total sales.
Josef Schuster, founder of Chicago-based IPO investment firm IPOX Schuster LLC, said on Friday he expected Halyard to perform well over time.
"It is a stock that has scope for overperformance ... In the medium to long run, the prospects for this space in general is pretty good and for the company specifically as well," he said.
Since Kimberly-Clark announced the spinoff last November, a number of big companies, including Hewlett-Packard Co and eBay Inc, have said they plan to split off major units to streamline their business and maximize value.
Several other companies are under pressure from activist investors to do the same. (Reporting by Amrutha Gayathri; Editing by Ted Kerr)