Former eBay CEO Meg Whitman Named CEO of H-P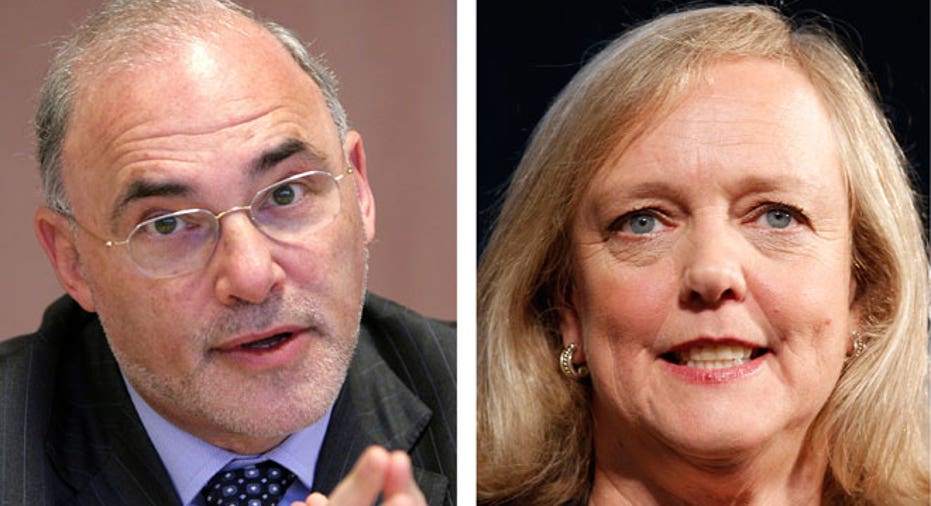 Hewlett-Packard (NYSE:HPQ) on Thursday named former eBay (NASDAQ:EBAY) CEO and California gubernatorial candidate Meg Whitman as its new president and chief executive.
H-P also said Ray Lane has moved from non-executive chairman to executive chairman of the board, and the board will appoint a lead independent director shortly.
"We are fortunate to have someone of Meg Whitman's caliber and experience step up to lead HP," said Lane. "We are at a critical moment and we need renewed leadership to successfully implement our strategy and take advantage of the market opportunities ahead."
Whitman, 55, who took over eBay in 1998 when it was a fledgling Internet auction site and successfully guided it through its phenomenal growth phase, replaces Leo Apotheker, who was appointed to the CEO post less than a year ago.
Apotheker has been under the microscope for months as H-Ps stock has plunged under his stewardship and analysts have questioned whether he has a viable long-term strategy for the iconic Silicon Valley computer maker.
Last month Apotheker, with the approval of H-Ps board, signaled a new direction for H-P away from the personal computers on which the company built its legacy and into software.
H-Ps market value is nearly half what it was when Apotheker took over in November, also under less-than-ideal circumstances. His successor, Mark Hurd, resigned abruptly amid allegations of sexual harassment and improper use of expense accounts.
Hurd has since moved on to a top spot at Oracle Corp. (NASDAQ:ORCL)
H-P, one of the pioneer computer giants in Silicon Valley, has had seven CEOs since 1999, according to AllThingsD.
Whitman ran unsuccessfully for governor of California, losing to Democratic candidate Jerry Brown. She reportedly spent nearly $150 million of her own fortune to fund her campaign.