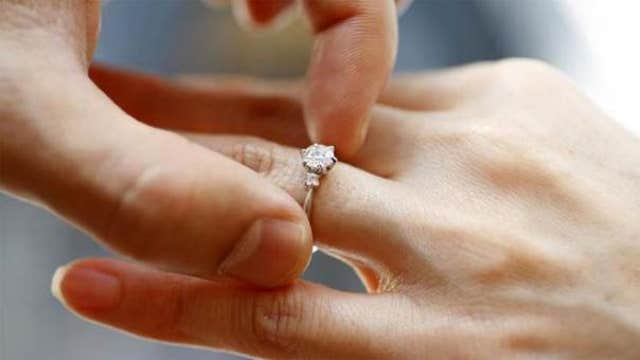 Apparently, people having affairs aren't just "working late." They're working early, too, and usually first thing Monday morning, according to Noel Biderman, CEO of Toronto-based Avid Life Media, parent company of Ashley Madison, the online dating site for married people.
"We call it the Monday morning effect," he said, which describes a sharp increase in online traffic on the marital affair site at that time and day. He said a reason may be people have expectations for the weekend, and if they're not met, they want to do something about it ASAP.
Mondays overall, and particularly Monday mornings, are frequently the busiest times each week for new sign-ups, according to Ashley Madison site metrics.
Ashley Madison says it does not encourage anyone to stray or have an affair. Despite its trademark, "Life is short, have an affair," its website advises visitors to seek counseling if they're having difficulty with their marriage or relationship.
Christopher Ryan, co-author of Sex at Dawn: How We Mate, Why We Stray, and What it Means for Modern Relationships, has studied human sexuality back to prehistoric times. He said humans have an innate hunger for erotic novelty. And while sexual monogamy can be ethical and make sense economically, "it goes against evolved predispositions, [and] it will always be a challenge," he said.
According to Biderman, a typical Ashley Madison user has been married about 12 years. He or she has experienced a lack of intimacy for the past two years, and has just endured the 32nd weekend in a row without the passionate experience he or she was hoping for.
He said they're not prepared to vacate the marriage, and they take a pragmatic approach to filling a void. The site sees about 35,000 new users every day -- and even more sign up on Mondays. While seeking infidelity doesn't necessarily translate to engagement in such behavior, according to Biderman the website today has 28 million members worldwide.
"Until we started, there wasn't a lot of research on the available market because people aren't exactly raising their hands when asked about infidelity," said Biderman.
His idea for the site was based on a hunch that women, in particular, would use a platform to seek out an affair if they knew it was secure and discreet. Maintaining confidentiality is the cornerstone of the Ashley Madison platform. In fact, the site doesn't have any information as to the identities of its members. And, it includes features such as "the panic button," which allows users to swiftly escape the site without a trace, in case they're logged on at work, and a colleague happens to come over and ask about the weekend. (That button gets clicked 307,000 times a day during business hours, and slightly more often on Mondays, according to Ashley Madison.)
And yet, according to Dr. Susan Heitler, a clinical psychologist and author of PowerOFTwoMarriage.com, a website that promotes healthy marriages, "the number of people on Ashley Madison looking for affairs is a drop in the bucket compared to what's actually happening." She said based on her 40 years of clinical work, most affairs happen in the workplace, without the help of a website that matches affair-seekers and promises discretion.
And Dr. Heitler isn't the only one who still believes in the couple that lives happily ever after -- with some work.
"It's best to work on getting those needs met within your relationship," said Dr. Scott Haltzman, psychiatrist and author of The Secrets of Happily Married Men.
"For people who've been married for a long time, it certainly makes it more of a challenge, but as humans, we like a challenge," he said.