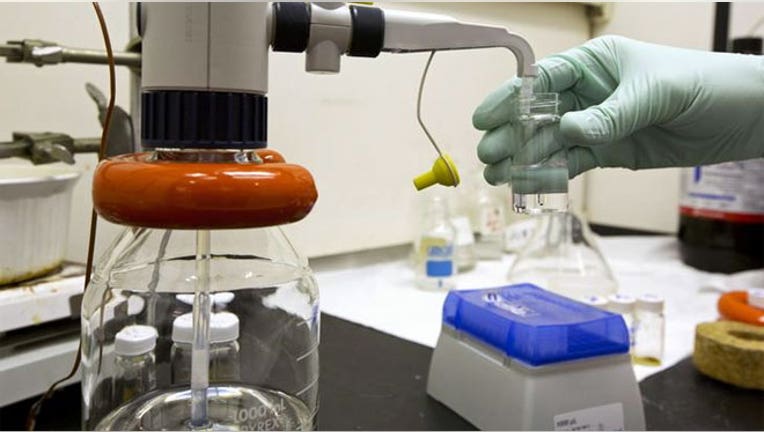 Forest Laboratories Inc's results handily beat analysts' estimates in the first full quarter under new Chief Executive Brent Saunders, and the company raised its full-year profit forecast.
The company's shares rose about 8 percent before the bell on Tuesday.
Forest raised its adjusted earnings forecast to $1.25 to $1.35 per share for its fiscal year ending March 31, from the 95 cents to $1.15 it estimated in October.
The company reported a net income of about $18 million, or 7 cents per share, in the third quarter ended Dec. 31, from a loss of $153.6 million, or 58 cents per share, a year earlier.
Excluding items, earnings were 27 cents per share.
Total revenue rose about 23 percent to $878.4 million.
Analysts on average had expected earnings of 4 cents per share on revenue of $827.3 million, according to Thomson Reuters I/B/E/S.
Sales of Forest's Alzheimer's drug, Namenda, rose about 5 percent to $363.7 million. The drug, which accounted for more than a third of total product sales in the quarter, is set to lose patent protection next year.
Revenue from Bystolic, Forest's hypertension drug, rose about 20 percent to $130.7 million.
Forest's results were hit in the year-ago quarter after sales of its antidepressant, Lexapro, were eroded by competition from generics.
Brent Saunders took over as CEO on Oct. 1 after the company came under pressure from activist investor Carl Icahn, who owns more than 10 percent of its shares.
Saunders, who previously ran Bausch & Lomb Inc, has said Forest would expand its portfolio through acquisitions that include the nearly $3 billion purchase of specialty drugmaker Aptalis announced two weeks ago.
Shares of the company closed at $68.74 on the New York Stock Exchange on Friday.