Foreclosure Home Sales Fall in 2010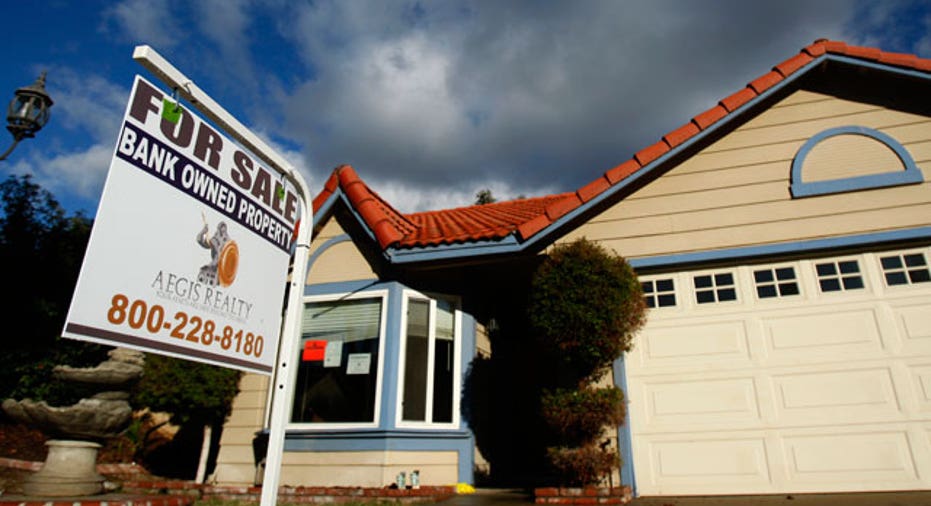 Sales of foreclosed homes fell in 2010 as the market struggled with weak demand, though they still represented more than a quarter of total sales, according to a RealtyTrac report released on Thursday.
Sales of these distressed properties also fell in the fourth quarter, hurt by continued weakness from the expiration of the homebuyer tax credit and temporary halts in foreclosure sales from several major lenders.
Sales of homes owned by banks or in some stage of foreclosure decreased 31.1% in 2010 from 2009 to 831,574 and were down 13.8% from 2008. Sales of homes that were not in foreclosure also decreased for the year, down nearly 19% from 2009, RealtyTrac said.
Sales of foreclosed homes made up 26% of all home sales, down from 29% in 2009 and up from 23% in 2008.
"We're still seeing the volume of sales activity on these types of properties way beyond what we would normally see in a given year, but it's not keeping pace with how quickly the industry is creating the inventory," said Rick Sharga, senior vice president at RealtyTrac.
The glut of inventory on the market -- and more coming with fresh foreclosures -- is one of the biggest challenges for the struggling housing market. However, demand remains weak, pushing prices down further. The average sales price on foreclosed homes was 28.1% below the average of regular properties in 2010, compared to 27% the year before.
In the fourth quarter, foreclosure sales were down 22% from the previous quarter and down 45.4% from the fourth quarter 2009. Sales volume fell to its lowest level since the first quarter of 2008.