Ford's 2Q Net Shrinks 57% as European Woes Mount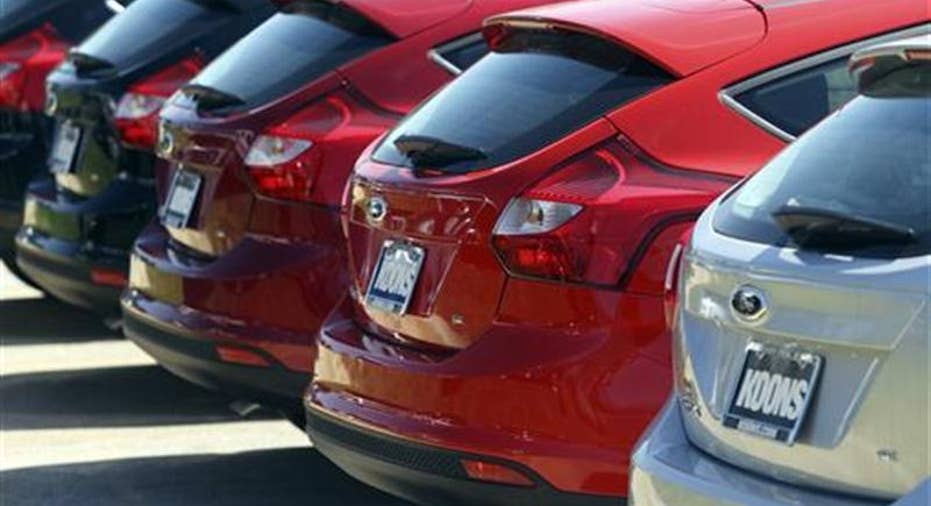 Ford (NYSE:F) disclosed a 57% tumble in second-quarter earnings on Wednesday amid shrinking revenue in slumping Europe, where the auto maker now sees a full-year loss of greater than $1 billion.
While Ford's results managed to surpass Wall Street's expectations, the company downgraded its full-year outlook, sending its shares to fresh 52-week lows.
Dearborn, Mich.-based Ford said it earned $1 billion, or 26 cents a share, last quarter, compared with a profit of $2.4 billion, or 59 cents a share, a year earlier. Excluding one-time items, it earned 30 cents a share, exceeding the Street's view of 28 cents.
Revenue retreated 6.2% to $33.3 billion, besting estimates from analysts for $32.17 billion.
"The Ford team delivered another solid quarter driven by the strength of Ford North America and Ford Credit," CEO Alan Mulally said in a statement.
Ford's results were dampened by overseas troubles, especially in Europe where it posted a hefty pre-tax loss of $404 million due to lower sales volumes and slumping prices. Losses totaled $66 million in Asia and $5 million in South America. In North America, Ford earned a pre-tax profit of $2 billion.
Ford also said it now expects to see a decline in annual pre-tax profits, compared with an earlier forecast for flat profits.
At the heart of the lowered guidance is Europe, where the No. 2 U.S. auto maker warned it now expects to bleed more than $1 billion this year, up significantly from earlier calls for a loss of $500 million to $600 million. Ford cited the weak economic environment, competitive actions and the company's response.
Ford said it "recognizes the seriousness of the situation in Europe," but sees the challenges "more structural than cyclical in nature." The company plans to address the challenges, but said it's "premature" to detail potential fixes.
Ford Credit, the auto maker's finance arm, generated a pre-tax operating profit of $438 million, down $166 million year-over-year.
After initially rising in pre-market action, shares of Ford were recently down 0.66% to $9.00 and at one point sank to new 52-week lows of $8.92. The slide leaves Ford shares almost 15% in the red so far this year and off about 30% over the past 12 months.