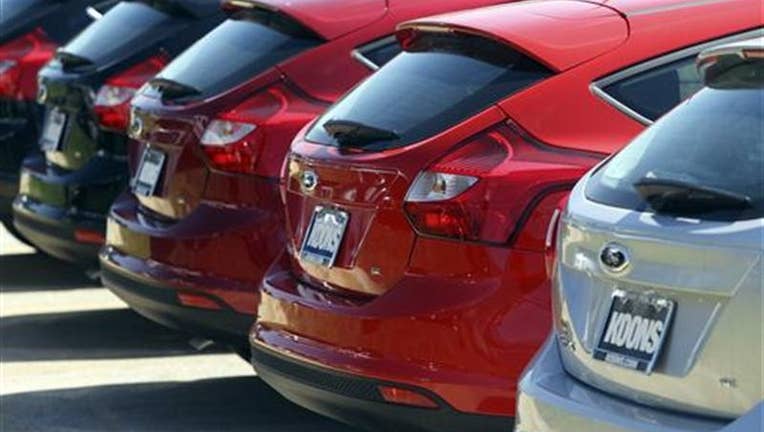 Ford (NYSE:F) is hiring 2,200 salaried workers and thousands of more hourly workers in the U.S. as it moves forward with an aggressive hiring plan aimed at helping the company expand its fleet.
The Detroit automaker, whose hiring spree marks its biggest increase in white-collar workers in more than a decade, said 75% of the new jobs will be in engineering, manufacturing and information technology.
The move comes as automakers continue to adapt to the changing tastes of consumers, which has led to a sharp decline in gas guzzlers.
Ford is expanding and modernizing its models to include more fuel-efficient vehicles. It's looking to sell 15 models, up from 5 currently, in China, is revamping its South America lineup and launching 15 new or refreshed models in Europe over the next five years.
"As we expand our product lineup of fuel-efficient vehicles, we need more people in critical areas," said Joe Hinrichs, head of Ford's North and South American operations.
Ford said it is looking to hire some current interns and temporary workers to fill the full-time positions.
The No. 2 U.S. automakers behind General Motors (NYSE:GM) also said it plans to add about 900 new jobs to its current salaried workforce in North America, though it warned that figure could change.
The company is looking to rebuild the workforce after having to lay off thousands of people during the Great Recession. At the end of last year, Ford had only employed 28,400 in North America, down from 38,600 in 2006, though its workforce has grown about 13.6% from the depths of the recession in 2009.
The announcement follows a 2011 deal between Ford and the United Auto Workers union that required the company to create and retain 12,000 U.S. hourly jobs by 2015.
Having added more than 8,100 hourly and salaried hires in 2012, including about 1,000 part-time jobs that were brought in-house from overseas, Ford on Friday said it has so far fulfilled half of that commitment.
Shares of Ford climbed about 1% premarket Friday to $13.97.