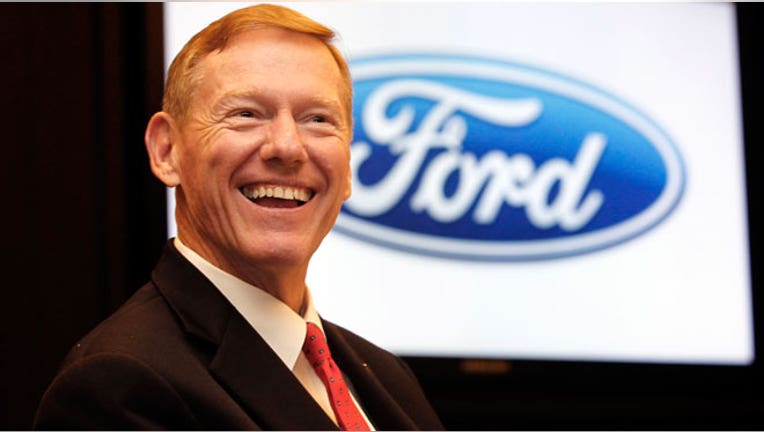 Ford Motor (NYSE:F) beat Wall Street expectations on Wednesday with an 18.9% jump in second-quarter net income, fueled by higher vehicle prices and demand for pickup trucks.
The Big Three automaker, spurred by stronger international performance, also raised its outlook for the remainder of the year. It now expects a narrower loss in Europe of $1.8 billion compared to a prior estimate for a $2 billion loss. In Asia, Ford sees itself reporting a full-year profit after making a record profit there in the latest period.
Overall, Ford's profit for 2013 will likely come in higher than 2012. The company previously said results would roughly remain level.
Shares climbed 3% to $17.44 in early morning trading. As of Tuesday's close, the stock was up 84% over the last year.
The auto industry has recently benefited from recovering demand for new vehicles. Ford, which refreshed its lineup of best-selling F-series pickups, said earlier this month that its sales increased 13% in June.
In the second quarter, Ford's profit was $1.23 billion, or 30 cents a share, up from $1.03 billion, or 26 cents a share, in the year-ago period. Excluding some items, per-share earnings rose to 45 cents from 35 cents, topping estimates of 37 cents.
Revenue grew 15% to $38.1 billion, handily beating calls for $34.9 billion.
Total automotive operating margin increased to 6.4% from 4.9%.
Ford's core North American business recorded a $2.3 billion profit, driven by U.S. truck sales that have outpaced total industry sales with 22% growth in first six months of this year. Margins in North America widened a hair to 10.4% from 10.2%.
In Europe, where Ford has undertaken a restructuring effort, the company saw its loss narrow to $348 million from $404 million a year ago. Asia also showed some positive signs, posting a $5 million profit in the latest period.
South America's pretax profit jumped to $151 million, compared to a year-over-year profit of just $5 million.
"Our strong second quarter with improved results in every region around the world is another proof point that our One Ford plan is continuing to deliver and is building momentum," Ford President and CEO Alan Mulally said in a statement.
Ford rival General Motors (NYSE:GM) is expected to report second-quarter results Thursday.