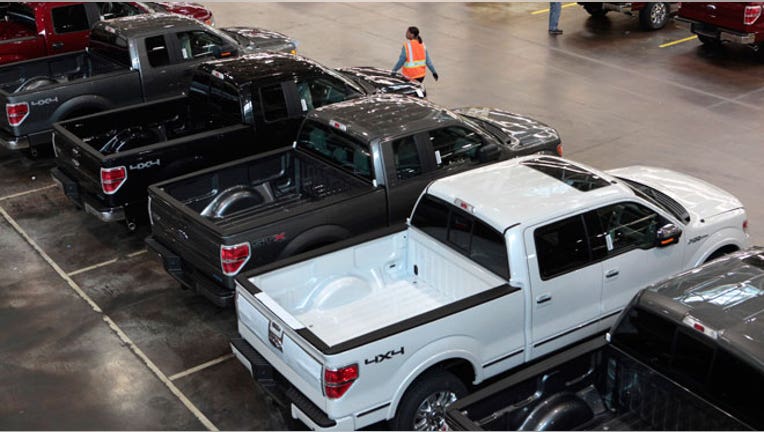 Ford Motor Co (NYSE:F) opened a 400 million reais ($181 million) engine factory in northeastern Brazil on Wednesday, ramping up potential output even as many warn of excess capacity weighing on profits in the country's auto industry.
The plant will make up to 210,000 engines per year, initially supplying the assembly line for the new Ka subcompact, which will also be produced in the Brazilian state of Bahia, Ford vice-president Rogelio Golfarb said in a phone interview.
"The best way to confront difficult moments is going on the attack. We have no intention to slow down our investment in products here in the region," said Golfarb. Ford has announced 4.5 billion reais of investments in Brazil from 2011 to 2015 as it brings local offerings up to global standards.
President Dilma Rousseff's government has used import tariffs and tax incentives to prod global carmakers into opening new local factories and increasing domestic content.
However, tighter credit and falling consumer confidence weighed on domestic demand at the start of this year, dragging new vehicles sales 2.1 percent lower in the first quarter compared to a year earlier.
The drop in demand for heavy trucks has been even more dramatic, with sales falling 11.3 percent in the quarter.
Truck makers including Ford, Scania and Mercedes-Benz have responded by slowing assembly lines, but Golfarb said the worst may be over this year for the Brazilian truck market, thanks to a new credit policy from state development bank BNDES.
"The full impact is still not clear, but we're already seeing a recovery," he said. "Without a doubt (truck sales) will improve compared to what we saw in the first quarter."
($1 = 2.21 Brazilian reais)
(Reporting by Brad Haynes and Alberto Alerigi Jr.; Editing by Bernard Orr)