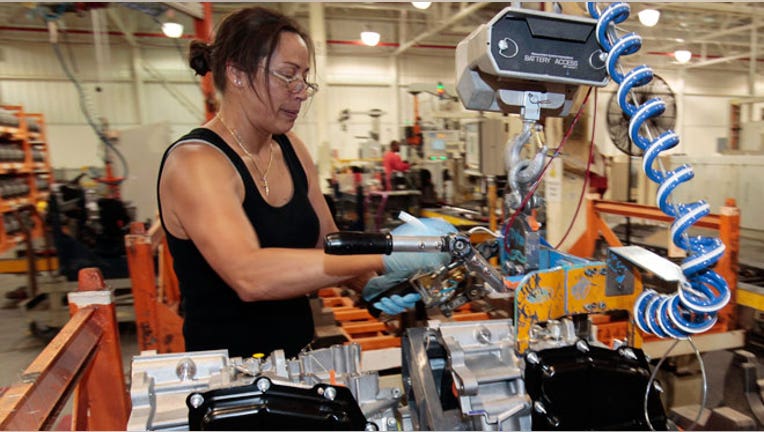 Ford (NYSE:F) opened its third assembly plant in China on Friday, a move that puts it on track to double the number of dealerships in the car-hungry country by 2015 and outpace rivals.
The Detroit automaker has been trying to expand in Asia to meet demand in the world's biggest auto market. The $490 million factory will increase Ford's passenger car capacity in China by one-third, or 150,000 units, to 600,000.
The company said the 1-million-square-meter Chongqing plant, which it opened through a joint venture with Changan Ford Mazda Automobile, will focus on building Ford's next-generation Ford Focus underscores its "aggressive expansion in the Asia Pacific and Africa region."
It has already produced more than 150 Ford Focus prototypes of testing, as Ford prepares for the mid-size car's market launch in the second quarter. The Focus marks the first of 15 new vehicles Ford plants to bring to China by 2015.
The plant, which includes stamping, body, assembly, paint, trim and final assembly operations, will be able to manufacture up to 6 different types of vehicles, which helps the company bring cars to market faster and meet plans to sell 2 million mid-sized cars a year in China.
"This new flexible plant will help give us the capacity to realize our aggressive growth plans for the world's largest automotive market," sFord China CEO Dave Schoch said Friday at an opening ceremony at the new Chongqing assembly plant.
The assembly plant is Ford's third in China and its second in the southwestern municipality of Chongqing, where it also operates engine and transmission plants.
"Chongqing is now the largest global manufacturing location for Ford outside southeast Michigan," Ford said in a statement.
The company is adding an average of two outlets a week to bring the total to 680 by 2015, Schoch told Reuters. Ford sold 320,658 vehicles in China last year, compared with Volkswagen's 2.26 million and General Motor's (NYSE:GM) 2.55 million.
Adding new models and increase output enables Ford to compete in about 50% of the overall market segments in China, up sharply from 22%, he said.