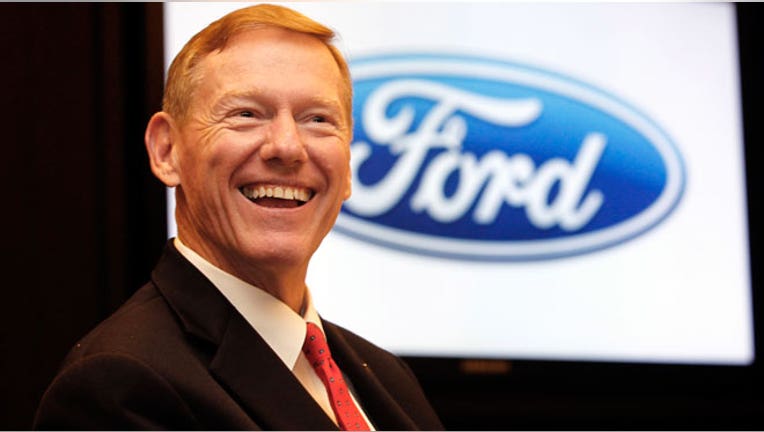 Ford (NYSE:F) CEO Alan Mulally will remain CEO "at least through" 2014, the Detroit automaker announced at a conference call Thursday morning.
The maker of the Corolla sedan said Mark Fields, 51, who was speculated to be the top candidate to replace Mulally, will now serve as chief operating officer, effective Dec. 1.
"Clearly we're at the very start of creating and implementing our vision of an exciting and viably profitable Ford," Mulally said when explaining why he chose to stay on board.
The decision was made at the company's board meeting on Oct. 19 but announced on Thursday.
The CEO will continue to head the company's long-term strategic development through its One Ford plan and will step back from some of the operating responsibilities.
Fields will take over all business operations, including oversight of Ford's automotive business units in the Americas, Europe, Middle East, Africa and Asia, as well as the company's functional skill teams, reporting to Mulally.
Ford Chairman Bill Ford continues to expect the eventual replacement of Mulally to come from within the company, but said there is no specific timeline for when he will be replaced.
"I think that's the best course and I think we have a strong team and I'd be very surprised if we didn't have the next CEO come from [inside]," Ford said on a call with analysts. "I'm very comfortable with the team we put together."
A number of other top-management shuffles were announced on Thursday.
Joe Hinrichs, 45, currently president of Asia Pacific Africa, was named president of the Americas, replacing Fields. Stephen Odell, 57, currently CEO of Ford Europe, was appointed to president of Europe, the Middle East and Africa.
Jim Farley, 50, currently a group vice president, was named executive vice president of global marketing, sales and service of the Lincoln brand.
David Schoch, 61, currently CEO of Ford China, was named president of Asia Pacific, while John Lawler, 46, current CFO of Ford Asia Pacific Africa, was named CEO of Ford China.
Ford said the realignment of top executives is an "important next step" to help grow Ford's profitability and progress within the One Ford plan, which is targeting European operations to return to break-even levels by mid-decade.
"The announcement today is about developing the team," Ford said on the call. "Everybody on the team is going to further develop their strengths."
Shares of Ford slumped more than 1% to $11 Thursday morning.