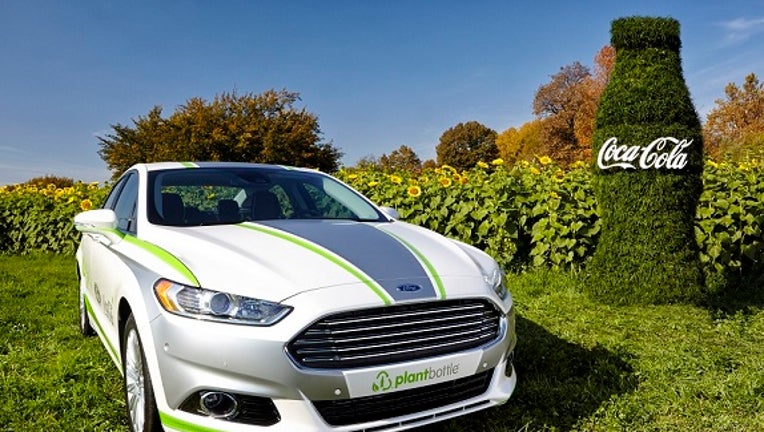 Ford Motor Co.'s (NYSE:F) newest parts supplier could be the grocery store.
The Big Three automaker has teamed up with H.J. Heinz to research the use of tomato fibers in composite materials for vehicles.
Ford said its researchers are testing the durability of a material made of dried tomato skins. The material could be used for wiring brackets or storage bins that hold small items.
Ford already uses eight bio-based materials, such as carpeting and seat fabrics made with recycled cotton material. The company began a partnership with Heinz, Coca-Cola (NYSE:KO), Nike (NYSE:NKE) and Procter & Gamble (NYSE:PG) two years ago to develop an entirely plant-based plastic.
Heinz researchers have been looking for ways to repurpose peels, stems and seeds that come from the two million tons of tomatoes used each year to produce the company's namesake ketchup.
"We are exploring whether this food processing byproduct makes sense for an automotive application," Ellen Lee, a plastics research technical specialist at Ford, said of the tomato-based material.
The company is looking for a strong, lightweight material that meets Ford's vehicle requirements, Lee added.
Developing sustainable materials, in addition to fuel efficient technologies, has been a recurring theme during Alan Mulally's tenure as chief executive of Ford. After his first full year as CEO, Mulally said sustainability is "at the heart" of the automaker's business.
"Our vision for the 21st century is to provide sustainable transportation that is affordable in every sense of the word: socially, environmentally and economically," Mulally, who is stepping down from his post on July 1, wrote in Ford's 2008 report on sustainability.
Last year, Ford showed off a hybrid car with an interior that used the same material as Coca-Cola's plastic bottles.
Ford shares were trading three cents higher at $17.03 on Tuesday afternoon. The stock is up 10.4% year-to-date.