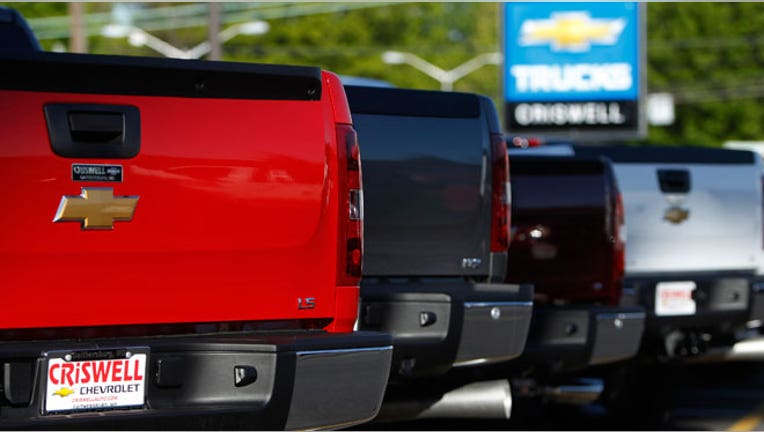 U.S. auto sales look set to show healthy gains for July, but not as much as expected, according to early returns from the major carmakers on Friday.
Ford Motor Co <F.N> reported a gain of 10 percent to 212,236 vehicles, narrowly beating expectations, but both Nissan Motor Co <7201.T> and Chrysler Group LLC failed to sell as many cars and trucks in July as analysts had expected.
Nine analysts surveyed by Reuters expect an 11 percent increase in sales for the industry.
Analysts had expected Ford to show a 9 percent increase in sales.
Chrysler's sales gain of 20 percent missed expectations of a 25.5 percent increase, and Nissan's rise of 11 percent was below estimates of nearly 13 percent.
Chrysler sold 167,667 vehicles in July, its best posting for that month since 2005. Ford also said its sales were its highest in July in eight years.
Gains in U.S. auto sales have been stronger than the overall economy since the recession. Still, the monthly figures provide an early glimpse into consumer spending.
Auto sales dropped to a low of 10.4 million vehicles in 2009 and have risen steadily since, reaching 15.6 million last year. They are on a pace for about 16.4 million this year, in part because of easier credit and loans of up to 84 months.
In a posting on Twitter, Hyundai Motor Co <005380.KS> said its U.S. July sales rose 1.5 percent to 67,011 vehicles, an all-time record for that month.
General Motors Co <GM.N>, which reports sales later on Friday morning, is expected to show a gain of 11 percent, according to the analysts surveyed by Reuters.
This month Toyota Motor Corp <7203.T> is expected to nudge Ford for the No. 2 sales spot, behind GM. Analysts expect Toyota sales to rise 11 percent.
Toyota topped Ford in U.S. sales in July 2013, but Ford has held second place for all of last year and so far this year.
On Friday in Turin, Italy, where Chrysler parent Fiat <FIA.MI> is headquartered for now, shareholders are expected to approve a merger that will create Fiat Chrysler Automobiles, to be registered in the Netherlands. Fiat has relied on the resurgence of Chrysler in North America since the No. 3 U.S. automaker's 2009 government-sponsored bankruptcy as Europe's auto sales flagged.
Sales of Chrysler's Jeep SUV brand, which Fiat Chrysler sees as a linchpin in its global growth, showed sales up 41 percent in July, while Ram truck sales rose 14 percent. Chrysler brand sales increased 17 percent, and Dodge brand sales were up 3 percent.