Ford, Chrysler, GM Report Strong August Sales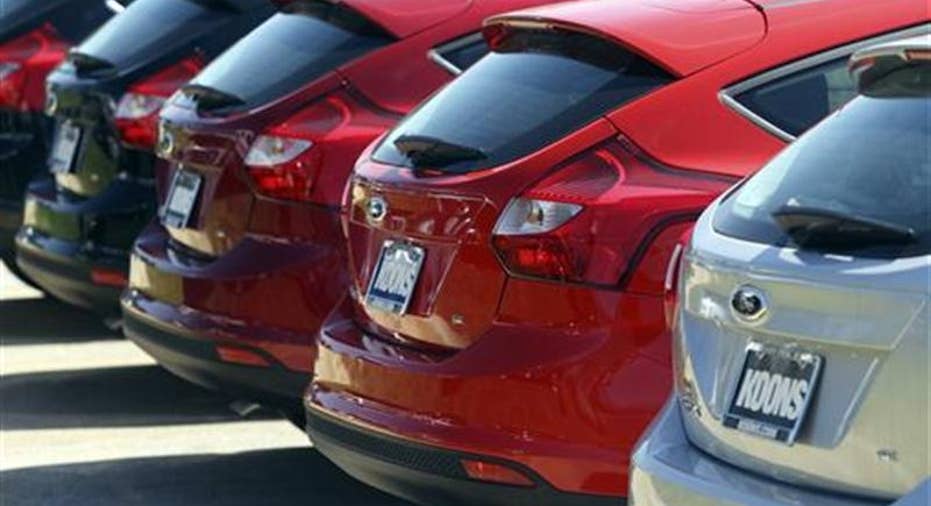 U.S. auto makers' – Ford Motor Co. (NYSE: F), General Motors (NYSE: GM), and Chrysler Group -- U.S. sales showed strong growth in August as each reported strength across an array of brands, from small, fuel efficient models to large SUVs and trucks.
Ford, whose U.S. sales rose 13%, said in a statement that last month was the best August ever for sales of its fuel-efficient Escape and Fusion models. In all, Ford sold 197,249 vehicles last month.
Chrysler said U.S. sales rose 14%, the company's best August sales figures in five years. GM's  U.S. car sales rose 10% last month, with all four of its brands gaining.
Ford's U.S. retail sales rose 19%, and the company said many consumers leaned toward its fuel efficient cars.
"As fuel prices rose again during August, we saw growing numbers of people gravitate toward our fuel-efficient vehicles -- cars, utilities and trucks," said Ken Czubay, Ford's vice president, U.S. Marketing, Sales and Service, in the statement. "Customers increasingly value savings at the pump, and Ford is answering the call with a full family of vehicles with leading fuel efficiency and the power to choose which vehicle best meets their needs."
Ford's stock was up 5 cents, or 0.54% at $9.39 in morning trading.
Ford also announced that it has added a third crew at its Louisville assembly plant in August to support demand for its Escape small SUV. Ford said the Escape posted its best August sales results ever, rising 37% over last year, with 28,188 vehicles sold.
Meanwhile, the full-sized Explorer SUV posted its best August sales results since 2006, according to Ford, with 13,168 vehicles sold.
Car data research firm Edmunds had predicted a strong month for U.S. car sales.
Chrysler said it sold 148,472 vehicles in August, an increase of 14% from 130,120 a year ago, and 18% above the126,089 vehicles sold in July, the company said in a statement. Truck sales rose 12% and car sales jumped 21%.
Chrysler is owned by Italian car maker Fiat, whose brand sales rose 34%. Sales for Chrysler's Dodge brand increased 13% and sales for the Jeep brand rose 5%.
Chrysler and GM were forced into bankruptcy in 2009 and each depended on government bailouts to stay afloat. Chrysler was sold to Fiat and both it and GM have streamlined their operations, focusing on brands that remained popular even as the companies fell on hard times last decade.
Chrysler reported it sold 240,520 vehicles in August, up from 218,479 a year earlier and 20% above July's total of 201,237.
GM's Chevrolet brand, the company's largest, rose 11%, according to its statement: sales of Buicks jumped 12%; and Cadillacs rose 11%. GMC sales couldn't match the other GM brands, rising just 3.7%.
GM's shares were down 13 cents, or 0.61%, at $21.22.
Ford was the only large Detroit car maker to avoid bankruptcy following the financial crisis in 2008.
Toyota reported August sales of 188,520, a 46% year-over-year increase from a year ago. In 2011, Toyota's sales were hurt by lack of inventory due to disruptions to supply chains caused the Japanese earthquake and Tsunami in Japan.
Honda Motor Co.'s sales rose 59.5% in August to 131,321 vehicles, spurred by an 89% jump in sales of the popular Accord.
Monthly sales of Volkswagen's models increased 48% from a year ago, including sales of luxury brands Audi and Porsche. Audi's sales rose 13 percent to 11,527 vehicles, the German car-maker said.