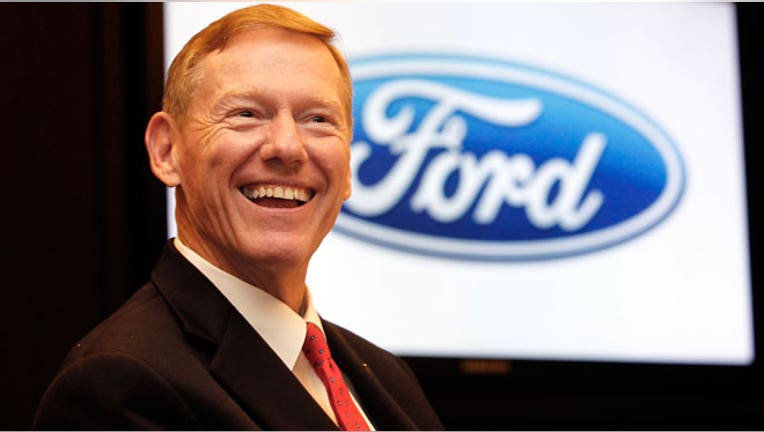 Despite a report indicating Alan Mulally is considering a "high-profile job," Ford (NYSE:F) said on Friday that the charismatic auto chief still plans to stay at the helm through at least next year.
The talk about Mulally's future comes amid speculation the former Boeing (NYSE:BA) chief could be a contender for the top job at Microsoft (NASDAQ:MSFT) or even a post in politics.
"There is no change from what we announced in November," a Ford spokesperson told FOX Business, "Alan Mulally plans to continue to serve as Ford's president and CEO through at least 2014."
That stands in contrast with a report from Reuters indicating Ford's board of directors is now willing to let Mulally step down earlier, despite the November succession plan.
Mulally is mulling another high-profile job to follow up his time at Ford and even discussed a role in the Obama administration at one point, Reuters reported.
Part of the board's willingness to allow Mulally to walk away is tied to its comfort with Mark Fields, the auto maker's chief operating officer and heir apparent, Reuters reported.
It's not clear which high-profile job might be tempting Mulally, but the Ford exec has been rumored as a possible successor to Steve Ballmer, the outgoing CEO of Microsoft (NASDAQ:MSFT).
While an auto exec wouldn't normally be considered a logical replacement at a technology giant, Mulally might be an appealing choice given his success in turning around Ford and keeping the auto maker from filing for bankruptcy during the recession.
Asked by Reuters about his future plans, Mulally said he is "absolutely focused on serving our Ford." He added: "We are having so much fun creating an exciting, sustainable, and profitably growing Ford for everyone."
In a fresh sign of how Ford's fortunes have turned around, Standard & Poor's upgraded the auto maker's credit rating from "BB+" to "BBB-," which is the lowest rung of investment grade.
"The upgrade reflects our expectation that Ford's credit measures will improve meaningfully as a result of its solid performance in North America and improved pension funding status, as well as our view that Ford's efforts to better diversify its profits across geographies are on track," S&P credit analyst Dan Picciotto said in a statement.
S&P also cited Ford's progress in consolidating its vehicles onto global platforms, a move that should boost profitability.
The ratings company said that while Europe's "depressed" auto market continues to be Ford's weakest performer, the company's restructuring efforts and market share gains are encouraging.
Shares of Dearborn, Mich.-based Ford were off 0.35% to $17.24 in recent trading on Friday, trimming their 2013 rally to 33%.