Ford CEO Fields Received $18.6M in 2014 Compensation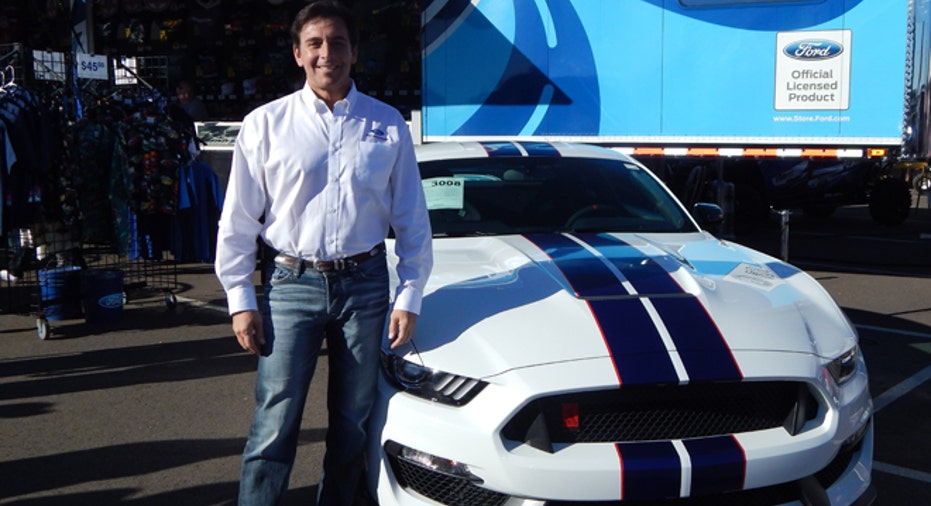 Ford Motor Co (NYSE:F) Chief Executive Officer Mark Fields made $18.6 million in salary and other compensation last year, below the $23.2 million that predecessor Alan Mulally received in 2013, the company said on Friday.
Last year's compensation for Fields, 54, was for half the year as CEO and half as chief operating officer. For 2013, he made $10.2 million as COO.
Mulally, who was replaced by Fields on July 1, made $22 million in salary and other compensation for 2014. Ford's board decided he deserved a full year's worth of stock awards because the company felt his impact for the full year, a spokesman said.
Earlier this month, Fiat Chrysler Automobiles (NYSE:FCAU) said its CEO, Sergio Marchionne, received 31.3 million euros (about $38 million at end-2014 exchange rates).
General Motors Co (NYSE:GM) has said its CEO, Mary Barra, would make about $14.4 million for 2014. The company has not yet disclosed her specific 2014 compensation.
Fields, Marchionne and Barra will have their compensation compared with that of unionized assembly line workers ahead of and during this summer's labor talks with the United Auto Workers.
The Center for Automotive Research last week estimated that Ford labor costs for each of its U.S. union workers averaged $57 per hour, including benefits. Hourly pay is between $15.78 and $28.50 for Ford line workers.
Ford Executive Chairman Bill Ford made $15.1 million in 2014, up from $12 million in 2013.
"We remain absolutely committed to aligning executive compensation with the company's business performance and to tying a significant portion of executive compensation to long-term shareholder value," the company said in a statement.
Ford executives are compensated in part on meeting performance targets. The company achieved 91 percent of the targets last year, compared with 112 percent in 2013. It surpassed targets for automotive cash flow, Ford Credit earnings and quality, but missed on automotive revenue and operating profit margin.
The company's pretax profit in 2014 was $6.3 billion, down from $8.6 billion the previous year, while net income fell to $3.2 billion from $7.2 billion. North American pretax profit in 2014 was $6.9 billion.
Ford shares closed on Thursday at $16.01, compared with $15.25 a year ago.
Ford will hold its annual shareholders meeting in Delaware on May 14.
(Reporting by Bernie Woodall; Editing by Chizu Nomiyama)