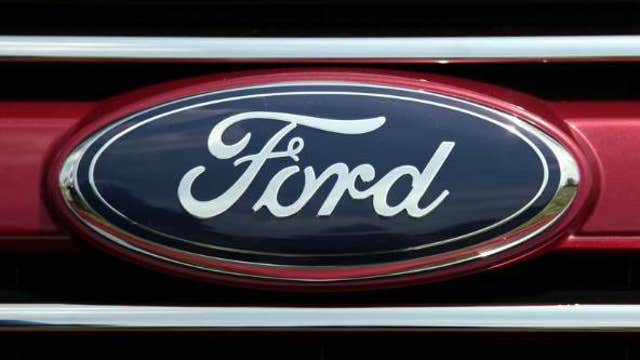 Continue Reading Below
Advertisement
Quarterly revenue climbed 4% to $37.6 billion, handily beating Wall Street's view of $35.17 billion. Ford also topped estimates for a per-share operating profit of 28 cents.
The Dearborn, Mich.-based car manufacturer also backed its prior guidance for 2014. Citing higher costs related to an aggressive launch schedule, Ford is calling for operating earnings of $7 billion to $8 billion, down from a final tally of $8.6 billion in 2013.
Bob Shanks, Ford's chief financial officer, said full-year results were driven by record profits in North America and Asia Pacific Africa, as well as improvements in Europe.
In the latest period, Ford's North American unit posted an operating profit of $1.7 billion, down 9% amid higher warranty costs stemming from a Ford Escape recall. Ford said the region produced its best annual profit since 2000 thanks to growth in U.S. market share and a "robust" market for full-size pickup trucks.
On a conference call with analysts, Ford said it scheduled 11 weeks of plant downtime tied to the launch of a new 2015 F-150
Europe, a region that pressured on automakers throughout 2013, narrowed its loss to $571 million from $732 million. South America swung to a loss of $126 million versus a year-ago pretax profit of $145 million. The segment including Asia Pacific and Africa saw more than doubled its pretax results to $106 million.
Ford said it will make record profit-sharing payments of roughly $8,800 to 47,000 eligible U.S. hourly employees. The company also disclosed that it halved its underfunded pension status to $9 billion by the end of 2013.
Shares were trading nine cents higher at $15.80 early Tuesday morning.