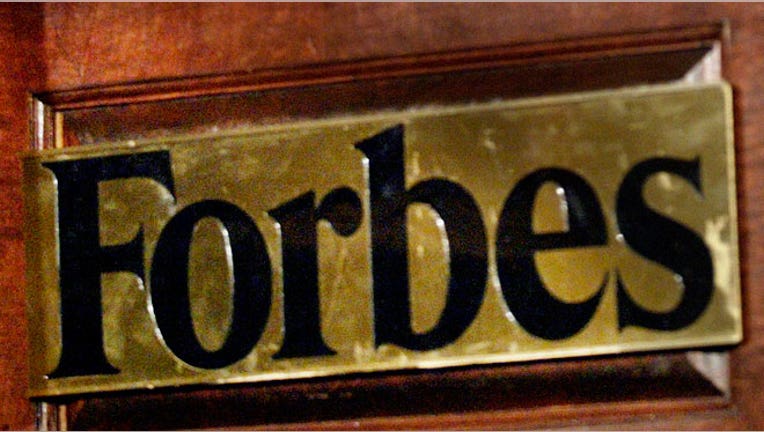 Forbes said Friday it reached an agreement to sell a majority stake in the company to Integrated Whale Media Investments,  a group of international investors.
The group will provide the media conglomerate with financial and operational guidance and work to increase Forbes Media's reach on a global scale that reached nearly 75 million people worldwide.
"As more market-based economies emerge globally, interest in the information that Forbes provides and the message it delivers resonates with a growing audience," Tak Cheung Yam, chairman and founder of IAM said in a statement Friday.
Forbes reiterated it will remain a privately-held operation with the Forbes family holding onto a "significant" ownership stake while Steve Forbes, current chairman and editor-in-chief will retain his role and Mike Perlis, president and CEO, will continue to lead the company.
As the landscape for news consumption continues to change rapidly, and as many outlets continue their push to an increasingly digital platform, Forbes stresses it will continue to pursue its product lines and their extensions  in digital technology through the transition. It's brand portfolio includes Forbes magazine, Forbes.com, and 24 international websites, as well as a host of brand extensions including conferences, real estate, and financial services license agreements.
"We already work with members of IWM's management through our existing real estate and financial services lines of business.  Our partners fully appreciate the power of the Forbes brand to attract new audiences in diverse markets all over the world – a foundation we look forward to building on together," Forbes said in a statement.
IWM's chairman and founder Tak Cheung Yam said the company sees the partnership with Forbes as an opportunity to further the brand's global appeal.
"Given the tremendous growth of digital in the past decade, Forbes Media's future plans will include additional Internet and social media expansion projects.  Together with the Forbes family and the management team, along with the appropriate strategic and financial support, we will find new ways to unlock the value of the Forbes brand," he said in a press release.
The transaction is expected to be completed this year . Forbes did not disclose specific terms of the deal, but said upon closing, Elevation Partners will fully exit its investment.
"Elevation has been a great partner with Forbes Media over the past eight years.  This collaboration has enabled us to position ourselves for the next phase of growth that we see ahead with IWM," Forbes said in a statement.