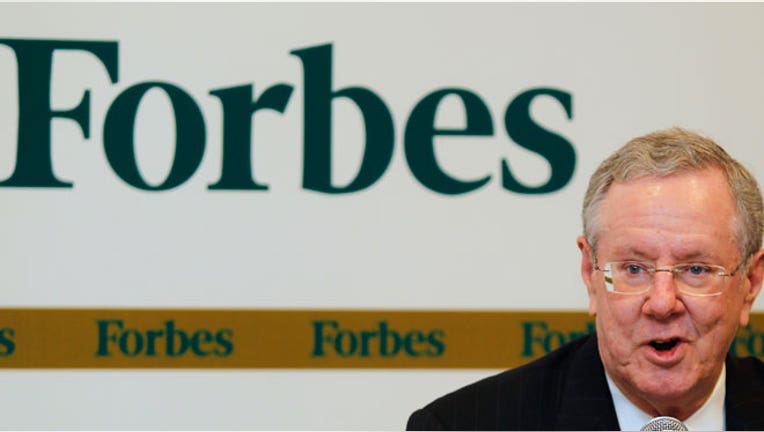 In a letter to all employees Friday, Forbes Media President and CEO Mike Perlis said the company is working with Deutsche Bank (NYSE:DB) on a possible sale of its namesake magazine.
"We're organizing a process to test the waters regarding a sale of Forbes Media," Perlis said in the letter. "We have hired Deutsche Bank to represent us, and we expect interest from numerous suitors." Forbes is seeking a sale valued at or around $400 million, a person familiar with the matter said.
Perlis said 2013 is expected to be Forbes' best-performing year financially in the last six thanks to revenue growth in digital, licensing, and conferences spaces. He noted the decision to explore a possible sale of Forbes magazine comes after "more than a few 'over the transom' indications of interest to buy Forbes Media."[Click here to read the full letter]
Perlis went on to explain its increased digital power, which has lifted the number of unique visitors to Forbes.com from 12 million to 26 million users worldwide, contributed to the decision to explore a possible sale. He noted also digital revenues for the company are expected to jump by more than 25% by the end of 2013.
"I'm proud to say we've accomplished what no other traditional media company appears to have done…our efforts have also focused on diversifying our revenue streams to complement our advertising-based business – and many of our initiatives have come to fruition this year," the note read.