For the Best Tech Tools, HR May Want to Look to the Consumer Side of Things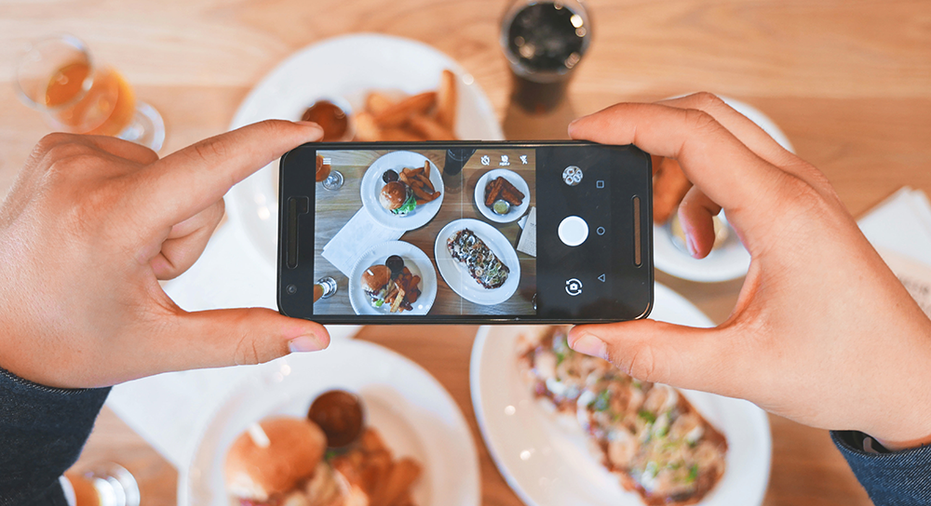 It's an exciting time for HR technology, with new software, systems, and platforms arriving at a steady pace, but unfortunately, few HR departments get to take advantage of the most interesting of these developments. Instead of being on the cutting edge of new technologies, many HR pros are limited to systems that serve their core functions, like HRISs, ATSs, payroll software, and so on.
In part, this is because few HR departments have people dedicated to keeping tracking of all the new tech that emerges, which makes it difficult for them to cut through the noise and determine which tools can actually deliver value to their organizations.
"[HR departments] are bombarded with many different platforms and tech providers reaching out to them," says Annie Hammer, global technology and analytics director for the HR outsourcing company Pontoon. "It can be hard to tell whether something is a shiny new object or if it is really something that is going to make a difference in their organization."
Part of what Pontoon aims to do is help HR departments understand what tech is out there and how it can fit into a given department's workflows and systems. That way, HR departments can move beyond their basic functions – which are critical, but do not tap into a department's full potential – and start focusing on things like candidate and employee engagement, which can create serious value but often go overlooked.
And in order for HR departments to move beyond their basic functions and elevate their value to stakeholders, Hammer says one of the most important things HR pros can do is start looking at what's going on in the consumer technology space.
"If we want to engage with candidates or employees in a medium they are accustomed to, we really need to take a look at what's happening in the consumer side of things," Hammer says. "How do people buy on Amazon? How do they interact with their friends or family members? We need similar platforms that enable the specific behaviors they're accustomed to. That's really the direction that we're seeing things go when we're partnering with clients."
Consumer Tech in HR in Action
As many in the HR and recruiting space are well aware, the power dynamics between companies and candidates have shifted in recent times. Thanks to more transparency and a wealth of information on the internet, candidates can dig a lot deeper when it comes to evaluating potential employers. The result is that "candidates are becoming more involved in that process, so it's more about the candidate buying the company, versus the company buying the talent," Hammer says.
"We really need to be able to cater to those people by leveraging tech that allows them to ask questions, get enough information, and provide feedback so it's not a one-way conversation," she adds.
This is one such scenario in which consumer-focused technology has been helpful to HR. For example, Hammer says that one of the tools Pontoon's clients have used for employee and candidate feedback began as a platform for giving feedback at restaurants in real time.
"We took that same idea and tool and have been using it to gain feedback around interview processes," Hammer explains. "And, if someone has a question about a job before they apply, they can use the tool so submit it anonymously. The recruiters are on the other end responding to those questions."
In this way, HR pros have been able to use a consumer tool to gather valuable information on the candidate experience.
Convincing the C-Suite to Invest in New HR Technology
Despite the benefits of adopting consumer tech for HR and recruiting purposes, it can be difficult for HR pros to convince their higher-ups to spring for tech tools outside of HR's core functions.
"It's interesting – we have many different types of clients, and some are more willing to adapt than others," Hammer says.
For example, some of Pontoon's clients have already been using text messaging in their recruiting processes for close to five years now, while others aren't looking to implement such technology until further down the road.
For those HR pros who have to fight uphill battles in order to win executive approval, Hammer says one tactic they may want to try is framing the discussion in terms of what competitors are doing.
"When they work with an outsourcing partner, they get access to us being able to consult with them on what other organizations are doing," Hammer says. "A lot of times, when they go to sell it, having that relative comparison about what competitors are doing is very helpful. And certain organizations operate better knowing they're not the first adopter, but the second or third."
Hammer also says that the case can be easier to make if it's done through an outsourcing partner.
"The sell is not as difficult when it's being done through a provider, or their RPO, or an MSP provider," she explains. "For example, it the contract owner will be Pontoon, the company won't have to go through procurement, so HR can get buy-in a little easier."