For Small Businesses, Foursquare is the New Word of Mouth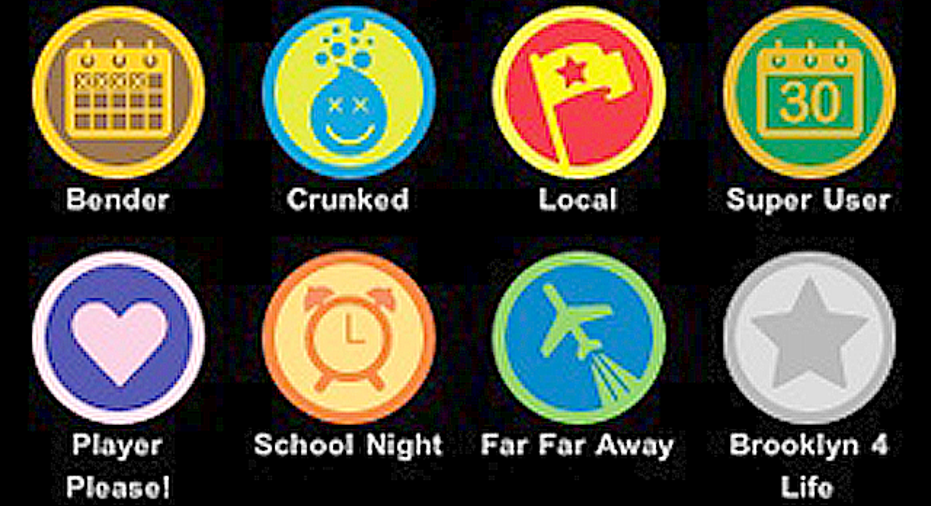 Once upon a time, employees would stroll into work Monday morning and gather around the water cooler to swap weekend stories. But now, thanks to social media, most people already know about their coworkers' adventures from viewing their photos, reading their tweets and spotting their foursquare 'check-ins.'
Just as Facebook and Twitter revolutionized with whom and how we socialize, foursquare is now changing where we socialize. Its hyper-local business model strengthens an already symbiotic relationship between consumers and business owners.
Still confused about foursquare? Here's what you need to know: 
• Just like Facebook and Twitter, users can create a foursquare account for free;• Once they register, users can 'check in' wherever they are – a bar, restaurant, gym, etc...
• After checking into a location numerous times, users can earn a badge; they start as a 'newbie' and, with enough visits, they can eventually become mayor;
•  Companies can start a page to describe their location and basic information, as well as 'tips' offered by business owners and patrons.
There are many ways for small businesses to use foursquare to their advantage, check out how three businesses are using the service to generate more business.
AJ Bombers, Milwaukee, WI
Number of Check-ins: 9,430
With nearly 10,000 "check-ins", AJ Bombers knows foursquare.
Joe Sorge opened AJ Bombers , a self-proclaimed haven for "P-nuts, burgers and beer!" in March 2009 and said foursquare has helped build more community around the restaurant.
The business exploded on foursquare after it offered an "I'm on a boat" special. Sorge placed a kayak outside the restaurant and allowed customers to sit in it and check-in to earn the "I'm on a boat" badge. Sorge boasts the special yielded his "busiest lunch" and "longest lines" ever.
Sorge advised other small business to look at foursquare as " a conversation, not an advertisement."
Southern Hospitality BBQ, New York, NY
Number of Check-ins: 3,957
The first Southern Hospitality location opened in July 2007 and it two years later it made its debut on foursquare.
Southern Hospitality rewards new and returning customers alike by giving anyone who "checks in" a free pint of beer. To date, Southern Hospitality has served 5,583 pints of free beer.
"In my mind, foursquare helped introduce us to almost 4,000 new customers," said Stanley Meytin, director of marketing.
The restaurant is also sure to reward loyalty by giving mayors 50% off their entire bill.
Meytin also regularly updates Southern Hospitality's tips to let customers know about any upcoming specials or new additions to the menu. There is even a special page dedicated to social media on the back of all its dining menus.
Southern Hospitality also takes its customers' tips very seriously. "Just last week we had a customer suggest adding a fried green tomato sandwich with pimento cheese to the menu. After discussing with our culinary team we have decided to add the sandwich to our menu starting next week," said Meytin.
"In my opinion businesses that do not implement a check-in special are missing a huge opportunity to engage potential customers."
Il Cane Rosso, Deep Ellum, TX
Number of Check-ins: 628
It's important that any extension of a small business' brand stay true to the values and personality of the owner, and  Il Cane Rosso Owner Jay Jerrier knows this better than anyone else.
"Our whole restaurant is based on a sense of humor – we use all of the social media tools to reinforce that," said Jerrier.
To promote his participation on foursquare, Jerrier has window clings for people to "check in" and has all notifications sent directly to his phone.
According to Jerrier, the mayor of Il Cane Rosso gets a special 'throne' at the restaurant: a super deluxe bar stool, located directly in front of the brick oven (prime real estate in any pizza joint, naturally). The mayor also gets a lot of unofficial freebies and VIP status.
In addition to foursquare, Il Cane Rosso uses Facebook, Twitter and Gowalla. In fact, Il Cane Rosso uses no traditional media to promote its business, and Jerrier manages these various platforms through Ping.cpm
You named your small business, you set up a Web site, and you even started seeing profits from it. What's next? You could set up a profile page on a social networking site, such as Facebook or Myspace. And/or you may want to head to Twitter, the member-based site that boasts of allowing you to virtually shout your company's message from a technological rooftop.
Every week, Fox Small Business Center will highlight companies that are making their brand known through social media. As small businesses, you are on the frontlines of re-starting our economy, and we want your voice to be heard.